Click IT is a Computer Repair Franchise and Computer services franchise. Our unique market position and local-store brand sets us apart from any other computer repair franchise, enabling our franchise owners to increase earnings with walk-in business and best-in-class computer services and systems. we are your local IT department. Simply fill out and submit our Let's Get Acquainted form to learn how to become a part of our growing network of nationwide stores, or click below to get started.
Why a Click IT Franchise?
"I would go back to them in an instant." - Ann A.
Computer Repair Franchise | Two Markets | Less Competition | Digital Marketing | Highest Margins | More to Sell | Lots of Guidance
Let's Us Show You Why Click IT is the Best Computer Repair Franchise of Any of the Computer Business Opportunities Available Today
Computer Repair Franchise with Unique Offerings
At Click IT, we are proud to offer a computer repair franchise with a difference. Our franchise combines both retail and managed service provider (MSP) offerings, allowing us to provide customers with a range of high-quality services and products that are usually only available to larger corporations.
Verticalized Solutions
Our computer repair franchise provides verticalized solutions that cut across industry distinctions, offering services and products to both individual customers and organizations.
Main Street Ethos
We pride ourselves on our Main Street Ethos, integrating our computer repair franchise storefronts within local communities and becoming part of the surrounding marketplace. Our concierge-style sales approach from brick-and-mortar main street locations has allowed us to address underserved markets of computer consumers, including residents and businesses.
"Your Local IT Department"
Since 2012, Click IT has developed systems and revenue models that are streamlined, integrated, and scalable. Our computer repair franchise has thrived, allowing us to offer our expertise and support to franchise owners across the country. With our know-how, intellectual property, and developmental guidance, Click IT franchise owners can enjoy the benefits of a nationally-branded computer repair and services franchise opportunity.
Why Choose Click IT?
Two Markets: Retail and Managed Service Provider (MSP)
Less Competition: We offer unique, verticalized solutions
Digital Marketing: Our marketing tools and support are second-to-none
Highest Margins: Our franchise owners enjoy some of the highest margins in the industry
More to Sell: We offer a wide range of products and services to meet all customer needs
Lots of Guidance: Our franchise owners receive extensive training and ongoing support to help them succeed
Get in Touch with Click IT
If you are interested in becoming a Click IT franchise owner, please fill out our Let's Get Acquainted Form to learn more about our computer repair franchise opportunities.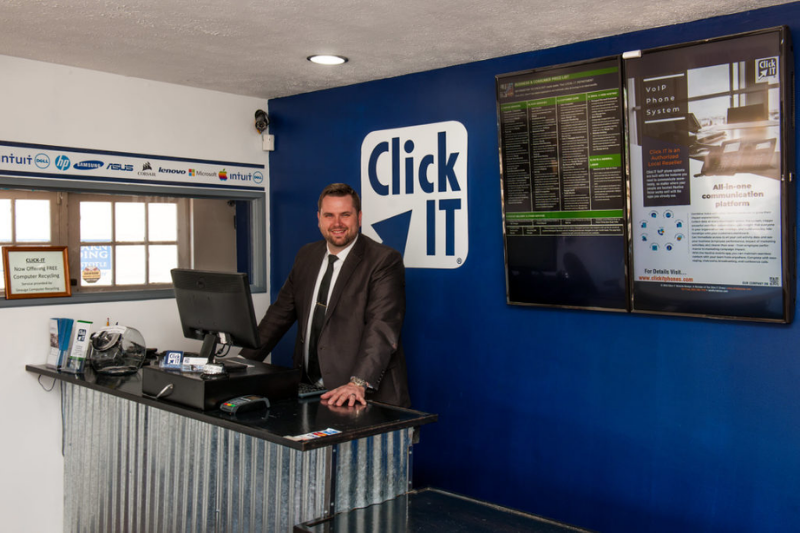 Three Ways to Get Started
Begin Your Business Ownership Journey Today!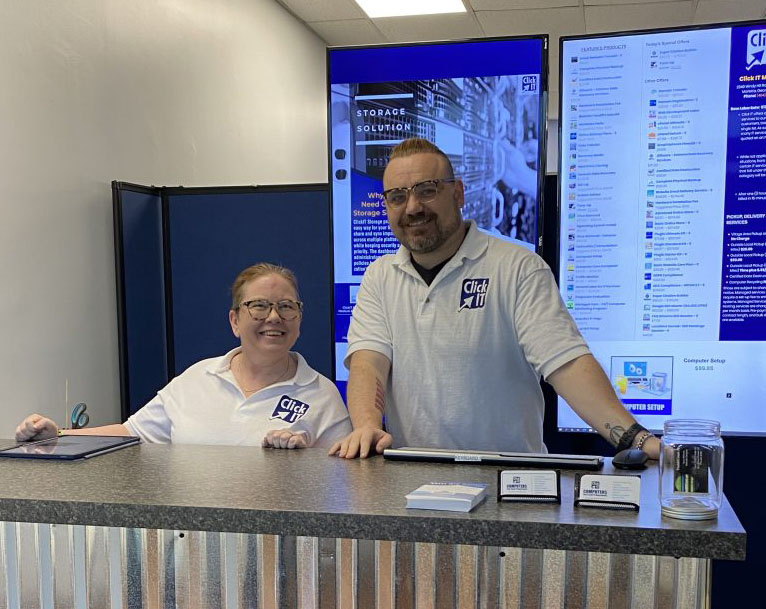 "Click IT's steps were very clear, understandable, and thorough. The most outstanding value we have seen with Click IT is their "coach" mentality and approach for franchisees.  They have been an invaluable resource for new ideas, creating job descriptions, marketing materials, or finding out what has worked in the past.  The Click IT franchise experience gives us a lot of autonomy to innovate and explore what works best for our market and business style - all under the reputable Click IT umbrella that is there to support you the entire way."
How Click IT Franchise Stands Out: More Guidance, Higher Margins, and Full-Format Franchise
When it comes to choosing a computer repair franchise, there are many options out there. But none of them offer the same level of guidance, higher profit margins, and full-format franchise as Click IT. Here's why:
More Guidance for Our Franchise Business Owners
We understand the importance of providing our franchisees with the support they need to grow their businesses sustainably. That's why we offer extensive training, including 20 hours of classroom training at our company store and 20 hours of on-the-job, task-by-task training. Our franchisees also learn how to develop a start-up plan to plot a course for success. And when they need help, they can always call our founder, Al Harlow, who has decades of experience building and leading teams in the technology and IT space.
Delivering Better Systems
At Click IT, we've developed systems and procedures since 2012 that streamline day-to-day operations, giving us a competitive edge. And we're happy to share these systems with our franchisees, such as our "pick it and click it" platform, which makes selecting products and services for customers a breeze.
Higher Margins
We offer best-in-class computer repair franchise solutions at volume-discounted prices, which translates into higher profit margins for our franchisees. Our company store has made better-than-average EBITA on growing sales from a continually expanding customer base. And with our streamlined systems, increasing MSP endpoints and seats for customers is easy.
A Full-Format Franchise
We believe that our franchisees should have full access to all proprietary brand materials, expertise, vendor relations, and business development strategies available to the franchisor. That's why we offer a full-format franchise, giving our franchisees the support they need to succeed.
Helping You Get a Loan
Funding is essential when purchasing a franchise, which is why we partner with funding experts who have been helping America's entrepreneurs for over 35 years. Our suite of funding options spans nearly every type of business situation, so we can help our franchisees get the funding they need to start their businesses.
Compare Us with Other Computer Repair Franchises
If you're interested in starting a computer repair franchise, you should compare us with other franchises in our category. We're confident that our unique approach to franchising sets us apart from the rest.
Request Franchise Information
We're excited to show you how to offer the best-in-class computer repair franchise to a receptive network of appreciative customers. Contact us today to learn more about becoming a Click IT franchisee.
Three Ways to Get Started
Begin Your Business Ownership Journey Today!
We'll Show You How to Offer the Best-In-Class Computer Repair Franchise to a Receptive Network of Appreciative Customers
Watch this Video to Learn About What a Computer Repair Franchise Managed Service Provider (MSP) Does

Our proactive approach to computer IT management relieves customers of their information technology woes. No matter which systems and devices you, your family, and your staff use, Click IT provides the day-to-day support that prevents problems from cropping up and quickly resolves any issues that might emerge. Our proven methodologies ensure our clients experience less downtime and enjoy greater productivity. Best of all, as an MSP, we do all this for a flat monthly fee—so your bank balance benefits too.
IT Security

The complete Click IT Secure solution will get your business or home fully protected from ransomware, cyber-criminals, and crime-ware for a reasonable price.
Recently, a ransomware virus shut down thousands of businesses across 150 countries and infected hundreds of thousands of computer networks, and it will happen again according to the experts. In recognizing this challenge, Click IT developed a comprehensive solution to data vulnerability and is now offering it at an affordable and reasonable price to businesses and organizations nationwide.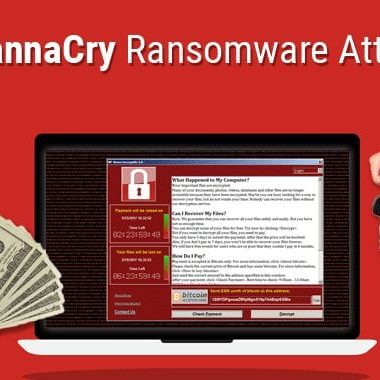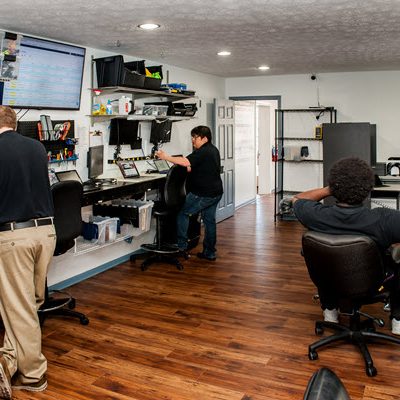 Computer Repair

Click IT offers a unique, hybrid delivery of IT services. We care for hundreds of Macs, PCs, and Networks. We service both consumers and businesses. Our aim is to set your worries at ease by being your reliable and affordable IT department.
We sell, support, and service every brand of computer or network appliance, and can even custom-build your system or network using quality parts that are made to last. We also make sure that each part we use for fixing is new and of the highest quality.
Hosting Services

Click IT has a full-service hosting facility, where we provide our clients with reliable and secure website hosting with affordable email and domain prices.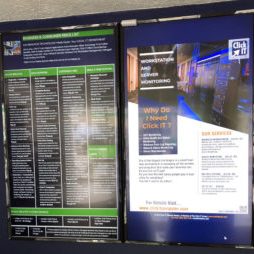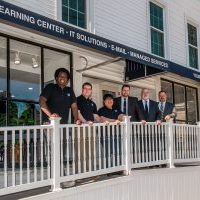 Website Designing & Development

The web is now where people go to find things and learn more before deciding to go a step further. People want to see first what you are before even considering going the next step. It is just the way this fast-paced world has developed, and the good news is that you can take full advantage of its power at a much lower cost than just a few years ago.
More specifically, because of plugin technologies and advanced platforms Click IT uses, your new website will be able to be just about anything you can imagine. And better yet, building it can be done at a low price compared to just a few years ago, where functional elements that made a website work had to be built using developers writing custom code.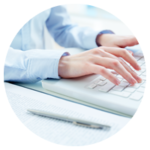 As an essential business, our stores have remained open daily during the pandemic, with normal business hours. Get Started Now to begin exploring the possibilities of owning your own thriving Click IT store in your community or subscribe to our newsletter to stay informed.
Features, Advantages & Benefits of the Click IT's Computer Repair Franchise Operation
A Proven Business Model
Click IT is a proven business model that will produce for you a solid recurring cash flow and an unsurpassed return on investment. We produce the highest margins of any other franchise in a related field. We have data that gives an unbiased evaluation between choices of franchises in this category.
One Doesn't Have to be a Geek
You don't have to be a geek to own a Click IT franchise. We've built "pick it and click it" websites that make it easy for our franchisees to service customers using our platform. Our Platform for all of Click IT's Products, Solutions, and Services. Click IT has over 20 websites focused on nitches, as described by our division websites.
Guidance with Funding the New Business
We explore with our franchise candidates what avenues for funding is available to them to finance the opening of their new business. To make this easier, Click IT has been approved as a franchise by the SBA.
Deciding on an ideal location is critical as well, so when you've narrowed down your area to consider opening a business, for our franchise candidates we conduct a demographic study for the area under consideration. In this study, we typically come up with recommended locations to consider.
A Clear and Concise Process
We have a clear and precise process for our franchise candidates to be brought through, so at all times they have a complete understanding of what they need to do in order to be invited to become a Click IT franchise owner.
Lots of Training and Support for the Franchise Owner
Franchise owners are initially given 40 hours of classroom and on-the-job training where they learn a methodology plotting a course to high and sustainable profits. Our support is ongoing and committed.
Three Ways to Get Started
Begin Your Business Ownership Journey Today!
Frequently Asked Questions
Each new franchisee currently pays an individual franchise fee of $59,996, before any discounts are applied, to acquire a Click IT franchise for the basic 15-year term of the franchise agreement. If you qualify, you may renew for an additional 10 years for an individual franchise fee of $30,000. [PENDING LEGAL APPROVAL/REWRITE]
Together, you and any potential investors will need a minimum of $50,000 in liquid assets to qualify for ownership of a Click IT franchise. To open a Click IT franchise store, you will need a minimum of $125,000 or $225,000 if you include our top-tier suggestions. If you prefer to own the real estate and building, you will need additional liquid assets, depending on the location and current commercial real estate prices. Our commercial real estate professionals can address your questions regarding the cost of renting versus purchasing the location during our location search phase.
According to our most recent Franchise Disclosure Document, the total Initial Investment to open a Click IT store is $119,521 to $218,773, which includes the Initial Franchise Fee of $49,996 for a franchise and additional funds of $20,000 to $50,000 for anticipated working capital. Because the service fees and local marketing expenditure costs are based on gross revenues, the dollar amounts will vary from Click IT Store to Click IT Store. Therefore, service fees and local marketing expenditures are not included in the total initial investment. All expenditures listed in Item 7 are non-refundable, out-of-pocket expenses.
Click Here to Learn More
We call it a "Continuing Licensing Fee" as opposed to royalty because, beyond the licensing aspects of our franchise, we also like to convey the ongoing support we provide our franchise network. Currently, it's six percent (6%) of gross sales. We also have a brand marketing fund, currently set at 1%.
While we can't give protection, we award exclusivity, where there will be no other Click IT stores inside a given radius. We typically award 5 to 6 miles, depending on the population density of the location. In high-density areas, we reserve the right to reduce an awarded territory to under 5 miles.
Although you will not purchase equipment and services you resell directly from us, we'll literally sit down with you and guide you through your ordering process. Getting properly set up so you can service your customers is essential to operational success. All necessary equipment and services, however, will be purchased through our approved independent dealers, distributors, and service providers based on the specifications we provide.
Yes, absolutely. Click IT expects nothing less than full-time, hands-on engagement from our owner-operators. As an owner-operator, you'll work in the store with your team to ensure excellence in execution. That is key to delivering the hometown computer services in the concierge-style manner that Click IT is known for. An owner-operator must maintain at least 50 percent ownership in the business, or at least 25 percent in the business and real estate, and be involved full-time in day-to-day operations.
The franchise owners are all independently responsible for their advertising and marketing budgets. But no doubt, building awareness of Click IT and its reputation is an essential ongoing effort that benefits everyone. Franchisees are required to spend at least 2 percent of their gross sales every month on advertising and promotional activities in their local geographic area. We help with providing a backend CRM and sales engagement system. Learn more at https://clickitmanager.com. 
Yes. All owner-operators complete an intense franchisee development program, covering every position in the store as well as how to open your IT services store. The cost of this training is already included in the initial franchise fee for up to 2 people. Franchisees pay their own costs for transportation, lodging, and meals. All training takes place in our company-owned store at 16 S Main Street in Chagrin Falls village, 20 miles east of Cleveland, Ohio.
Yes. In addition to your training program, a Click IT opening team will travel to your location and work with you for 3 days prior to your store opening.  Optionally, you can pay for extra assistance at your option, or use our company store for your employee training until you've established a training regiment at your own store. Our knowledge base provides guidance regarding hiring and training your employees and what certification, for example, to look for when interviewing. As a new owner-operator, you will receive unwavering assistance from Click IT's franchise support team to help ensure opening your store is as seamless as possible and that every customer leaves satisfied.
Depending on the time it takes to hire your team, we estimate that there may be as little as two (2) but up to six (6) months before you open your store, from the time you sign the franchise agreement (FA)..
Unfortunately, federal and state laws prevent us from suggesting how much money you can earn from operating a Click IT store. The amount of money you may make will depend on many factors, including the location of your Click IT store, traffic flow, local marketing and advertising, the cost of your investment, and other factors.
How well you manage your business, control variable costs, and execution of your operations will correlate with how much money you can make.
We do publish Financial Performance Representations in Item 19 of our Franchise Disclosure Document (FDD). This Financial Performance Representation contains certain historical gross sales information for existing Click IT stores, historical gross sales, and certain cost information for a limited number of Click IT or affiliate-owned stores. Upon receiving our FDD, please review it for complete information regarding this Financial Performance Representation.
Read an article about this most important subject matter here.
Click IT offers business coaching, on an invitation-only basis, to those who have completed the basic requirements in our Franchise Candidacy Program, with the added benefit of an exclusively reserved territory for 60 days, while going through all the necessary preparation tasks necessary to purchase a franchise and officially receiving the awarded territory.  This program offers an excellent opportunity for top performers to accelerate the process of becoming an owner-operator. To date, 3 franchise owner-operators have taken advantage of this program to reach their goals of business ownership.
As a Managed Services franchise, Click IT also provides repair services. We provide everything our franchise owners need to begin and operate their business. Insurance is an important component to any business, as this article stresses. Much of what's discussed in this article (found at https://www.insureon.com/blog/how-to-start-a-successful-computer-repair-business) we provide to the awardees of our franchise.
I recently read an article in CIO Magazine that discusses how one organization leader was able to redefine his IT department and make it more focused. They came up with 30 titles, down from 183 out of 250 employees.
It made me realize that what we have done at Click IT is closely related, where we took the major disciplines of IT and broke them down into the major categories, we call divisions because each is a specialty in their own right. The key to our franchise owners' success will not be in hiring the skill set necessary to implement and run these divisions, because we have chosen the best-in-class of all these services, and then have created or use web portals (or a series of systems) in order to implement and manage these services for customers. It works and we have proven it in our model store. Our IT staff is trained in managing these systems, so the skill-set and knowledge needed are all built into our back-end. This is why we say that you don't have to be a techie to own a Click IT Franchise.
You can read that article here: https://www.cio.com/article/3446697/restructuring-it-for-growth.html.
Most IT providers don't hear from a customer until something breaks - and at that point, the problem is often critical and is having a huge negative effect on the customer. We will jump into critical situations and help resolve them. Still, our goal is to build an ongoing relationship with a customer and become an advisor who provides routine maintenance of their systems so that major problems are avoided. See Why Click IT is Better and Different.
Yes, you and your business partner can come to training. Click IT encourages a collaborative environment and welcomes all stakeholders who want to be trained. However, your franchise fee only includes the cost of training two individuals during your days spent at our company store. Please refer to our members portal for a complete overview of your franchise onboarding.
The FDD outlines in detail the partnership between the franchisor and the franchisees. During our Discovery Process, you will receive access to the Click IT FDD (Franchise Disclosure Document), which becomes available to our enrolled franchise candidates once they have reached level 3 of the program. First, we will discuss the business opportunity and collect preliminary information to determine whether you qualify for the franchise investment and can enter our franchise candidacy program. To get started quickly and easily, take our Personality Traits Test or fill out and submit our Let's Get Acquainted form. 
Upon completion of the Click IT Discovery Process and Candidacy Program and signing of the Franchise Agreement (FA), the franchise will be awarded. The most important next step is to start the work to find your ideal location, and this begins by working with our commercial realty experts, who will guide you through the process. We work with you one-on-one to get you through the series of meetings and tasks necessary to open your store, with everything outlined in our store's portal, provided exclusively for owners.  Ultimately, you'll attend our 3-day training at our company store followed by graduation and the official launch of your very own Click IT franchise.
Click IT owners come from a variety of backgrounds. Sales, technical, project management, marketing, and finance experience is helpful when starting up; however, a strong work ethic and entrepreneurial vision are what truly make the difference. Click IT offers extensive training in all functional areas to help owners from all backgrounds succeed in creating financial independence. We ask that all those interested in our franchise take our Personality Traits Test, which not only will quickly tell us if you match some of the most basic criteria, but you'll learn a lot about yourself as well. Click HERE to learn more and take the test.
Click IT owners focus on managing the business. They are primarily responsible for acquiring and developing clients and building a team to deliver premium IT support. These responsibilities are streamlined by Click IT's world-class sales, service delivery training, and lead generation programs. Click IT owners manage all financial and operational aspects of the business.
Our most important responsibility as a franchise is to support our franchise owners and thrive with their success. Below is an outline of all we offer to help our franchise, from our Operations Manual that can be referred to easily to a dedicated Sales and Marketing Web Portal completely dedicated to assisting our franchise owners in growing their businesses fast. Our assistance is unsurpassed. This is a promise we give to all our franchise owners. Use the menu in this portal to gain access to these pages, or refer to our Operations Manual.
Marketing Click IT 101
What An IT Department Does
Industries We Served
Key-Customer Criteria
Shop Discount Codes
Keyword List
Lead Generators
Best Year Yet
Events At Headquarters
Marketing Avenues
Click IT Prospecting Tools
We have a dedicated portal for our franchise owners at https://clickitstores.com as well as a Knowledgebase portal.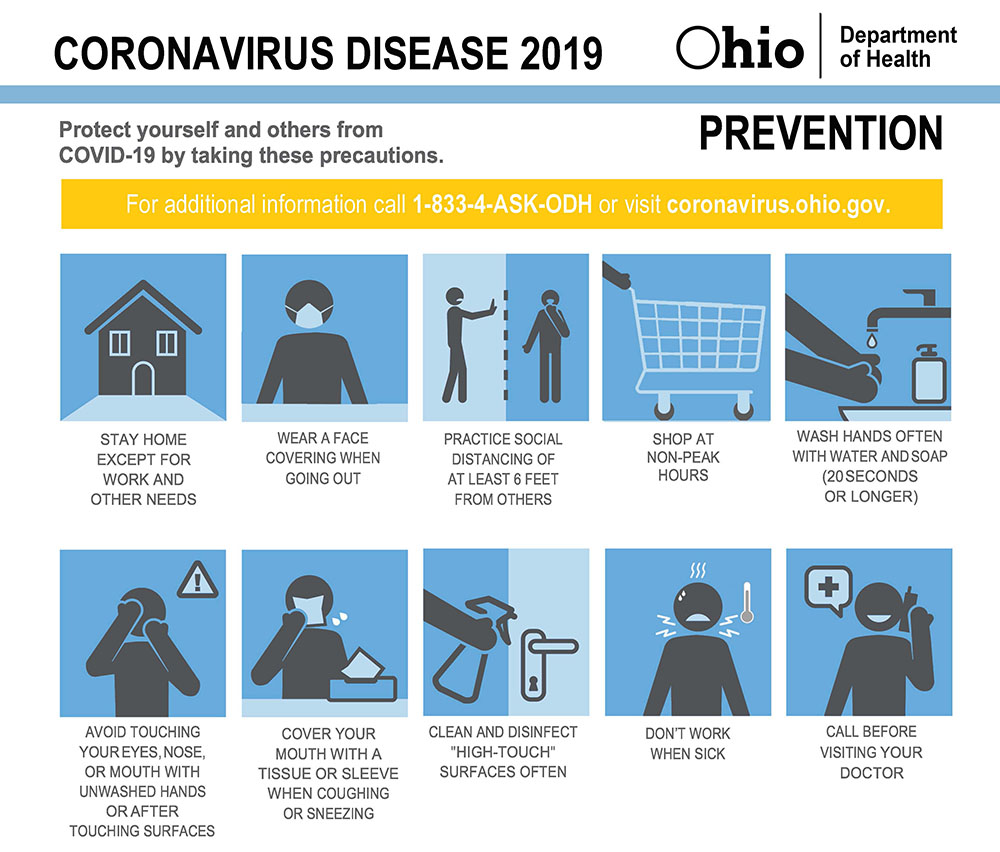 Taking our Personality Traits Test is the fastest way to get started. Once your test results have been received, you will be guided as far as what to do next, step by step. At some point, a Franchise Development Representative will contact you to discuss your situation and schedule a personal meeting as appropriate, although we have created a self-guided and easily self-directed candidacy program available online at https://members.clickitfranchise.com.
Still have more questions?
Three Ways to Get Started
Begin Your Business Ownership Journey Today!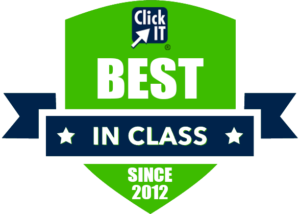 Already a Nerd In Your Own Computer Repair Franchise Business? If you are already a Geek who has clients and an on-going business, we can teach you how to propel it to new heights through using our techniques and business model which will create more recurring, steady and reliable revenue. Isn't it time you're able to take a vacation? We have a special program designed especially for you to enable you to do just that. So get started today.
Earn Thousands of Satisfied Customers
*Click IT's Company Store's Net Profit Margin (EBITDA) is higher than any other IT franchise, as published in their Franchise Disclosure Documents.