Achieve success with a Click IT franchise

.
Get the business opportunity of a lifetime with Click IT, a franchised computer repair and IT services store.
Go to www.clickitfranchise.com for more information.

| Rated 5 stars | Over 10 years experience
"Click IT is the concierge of IT. The well polished systems and 'business in a box' will give you an established business in relatively no time at all!"
Chris Fredrickson, Operations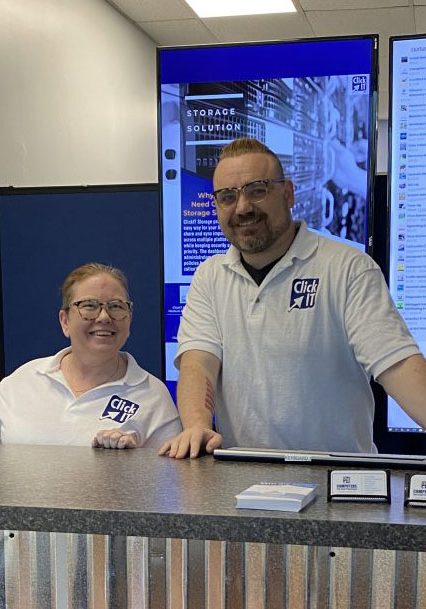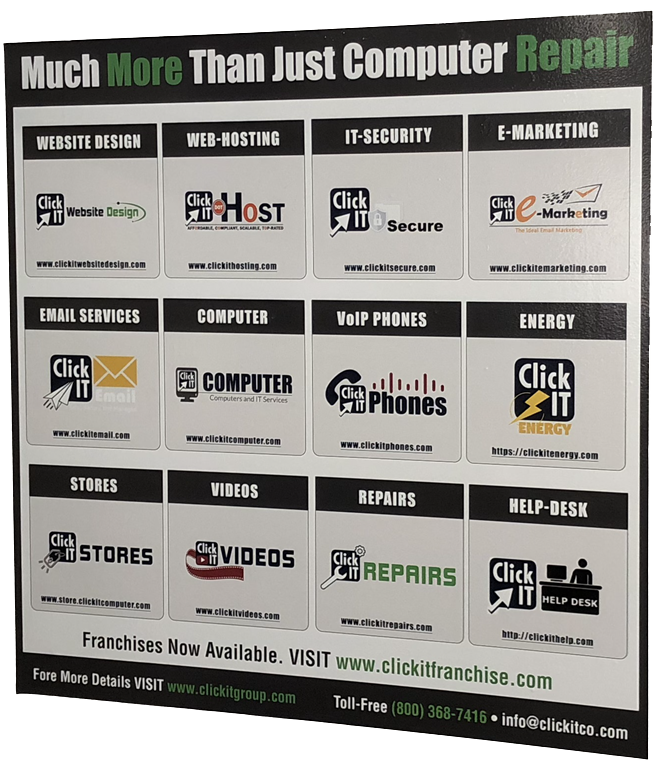 Proven business model

.
Click IT's franchised business model is designed for success by being based on vast experience. With over 10 years experience running our own Click IT store established in 2012 in Chagrin Falls, Ohio, we provide extensive guidance, resources, and training for our franchise business owners.
"Click IT is my best discovery in the last five years! Alex is personable, professional, and he fixed all my IT problems."
Experienced Onboarding Team

.
Our experienced franchise team guides new franchise owners through a very systematic onboarding process for owner's assured success.
"Awesome service, quick turnaround. This is my new go-to computer service company!!"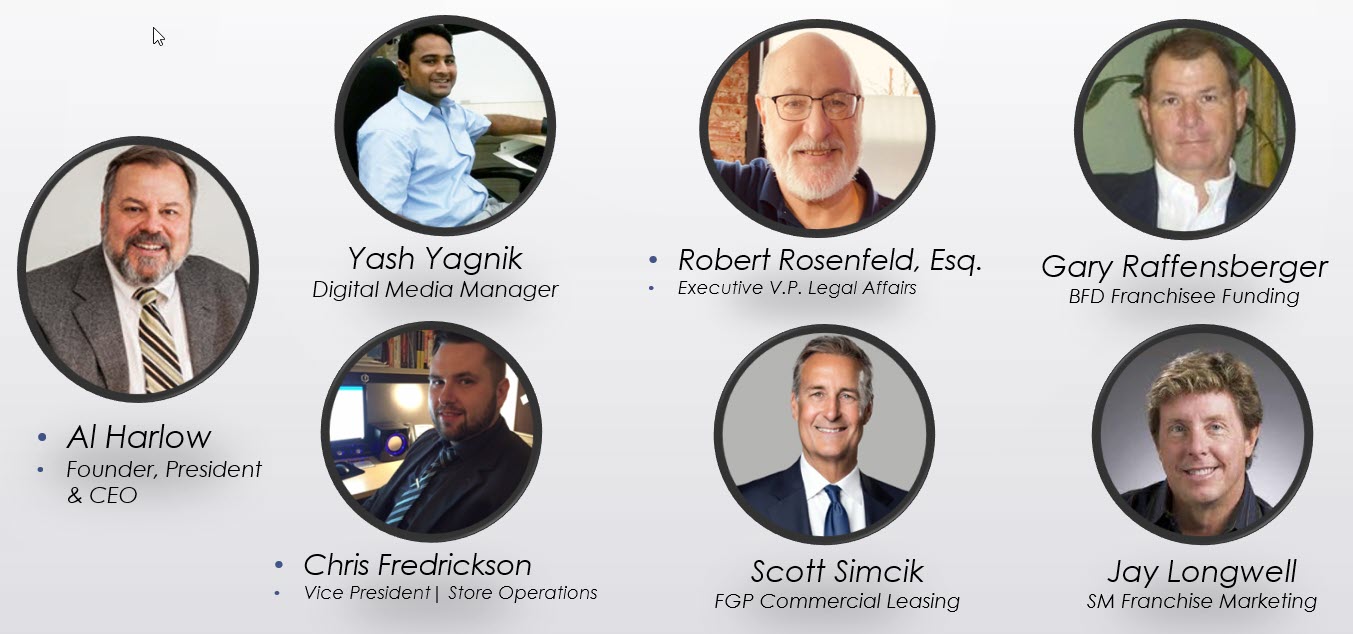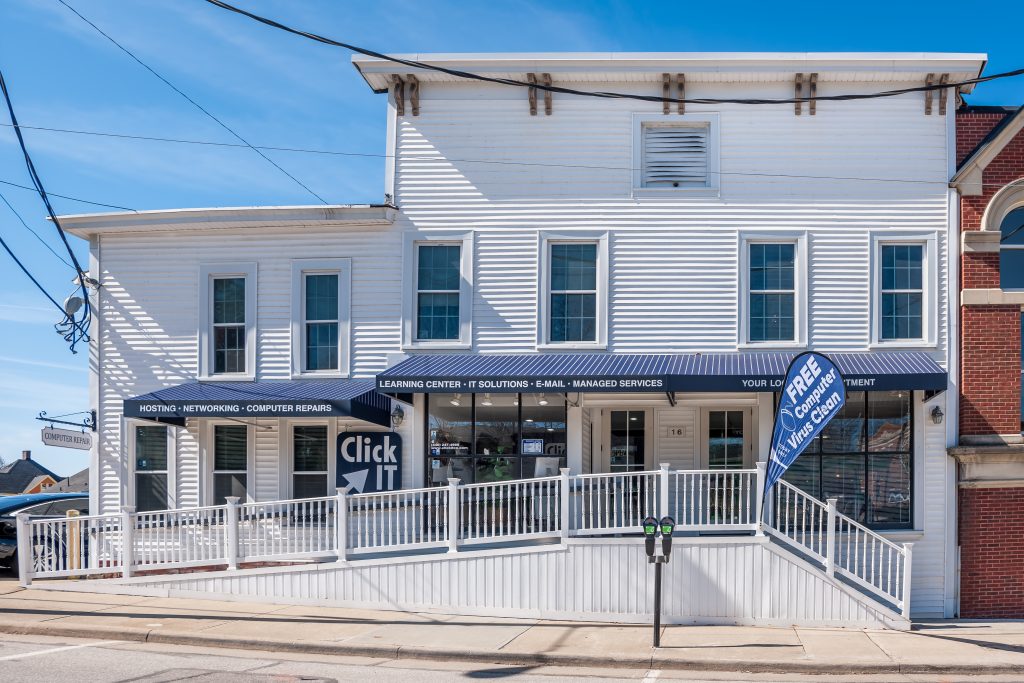 10 Years of Proven Success in Running Our IT Services Store in a Small Town

.
With a decade of hands-on experience running our IT services store, we can confidently say that our expertise will be invaluable to you. By leveraging our knowledge and skills, we guarantee that we will save you both time and money. If you're ready to take the next step and start your own business, choosing our proven franchise model will be the smartest investment you'll make.
"Great service and always friendly and knowledgeable. So glad we have these experts close to home!"
Jen May (See all our company store's testimonials at https://chagrinfalls.clickitco.com/testimonials. )
"Click IT's steps were very clear, understandable, and thorough. The most outstanding value we have seen with Click IT is their "coach" mentality and approach for franchisees."
Questions?
How much does it cost?
According to our Franchise Disclosure Document, the initial investment to open a Click IT store ranges from $120,000 to $220,000, including the initial franchise fee and funds for anticipated working capital. We help our franchise candidates raise the funds through sponsored lending programs such as what's available from the U.S. Small Business Administration (SBA).
---
Do I have to be a techie to own a Click IT store?
No. Click IT has productized IT services so franchise owners can easily sell and service complex MSP solutions. Our unique market position of local recognition sets us apart and earns our franchise owners' walk-in business with less work. A Click IT store is your "Local IT Department."
---
What is the timeline to open?
The franchise will be awarded a territory upon completing the Click IT Discovery Process and signing the Franchise Agreement. Next is a 3-6 week pre-training period followed by a 2-week training onsite. The last day of training is graduation and the official launch of your very own Click IT franchise.
---
Where can I learn more?
Go to www.clickitfranchise.com or call + 1(800) 368-7416 to speak to a Click IT franchise specialist.

Join our franchise candidates program to learn how to open your own Click IT store in your community

.
Empowering Communities Nationwide with Click IT

.
Our vision at Click IT is to become the trusted "local IT department" for communities across the country. As a full-format IT franchise, we are bridging the gap in underserved markets by providing access to a wide range of IT products and services in a retail store setting. From fixing laptops to setting up networks, and offering enterprise-level IT solutions, we empower individuals and organizations with best-in-class technology that was previously only available to large corporations. Once enrolled, you'll embark on a journey of growth and success. Discover everything you need to start and run a thriving IT services business in your community. Take the First Step Today!