About Us - Overview About Click IT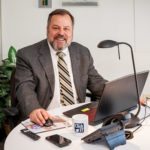 Click IT was founded in 2012 by AL Harlow with the goal of providing best-in-class managed IT services, products, support, and solutions to small businesses and consumers. As an emerging franchise opportunity, Click IT has received an "A" grade from Franchise Grade, positioning it competitively advantageously in the market. The market for Click IT's products, services, and solutions includes all members of the general public, with a primary focus on small businesses ongoing IT needs. While the market is competitive, Click IT's systems and approach to the marketplace have uniquely positioned it to thrive in the industry, as evidenced by its hundreds of steady customers served regularly at the company store in Chagrin Falls, Ohio.
The company store, located 20 miles east of Cleveland, now monitors and maintains thousands of computers, websites, and emails, making it a crucial IT service provider in its local area. Click IT also has a fully developed online store that compliments its brick-and-mortar store's point-of-sale cash register.
Click IT has simplified IT service offerings by delivering them using "Web Services," making it easy for franchise owners to operate their stores without requiring extensive technical knowledge. The franchise system provides managed IT-as-a-service in a retail store setting, addressing the need for a trustworthy, knowledgeable, and local brick-and-mortar shop for people to visit that's close by and convenient, like any retailer.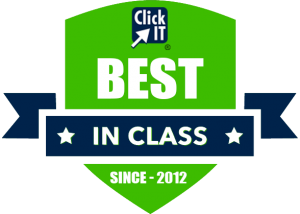 Click IT is the best franchise offered today in the Managed IT Services category. The franchise system has simplified complex products, services, and solutions by delivering them using "Web Services," which is Click IT's "secret sauce." Franchise owners don't have to be tech experts, but instead, Click IT seeks sales-oriented owners who are involved in their communities, love teaching, helping people, appreciate technology, and are fast learners. To learn more about the traits Click IT looks for when selecting franchise owners, click here.