At Click IT, we pride ourselves on being a "full-format" franchise. We provide our franchise owners with a total package of business systems and ongoing support to help them succeed.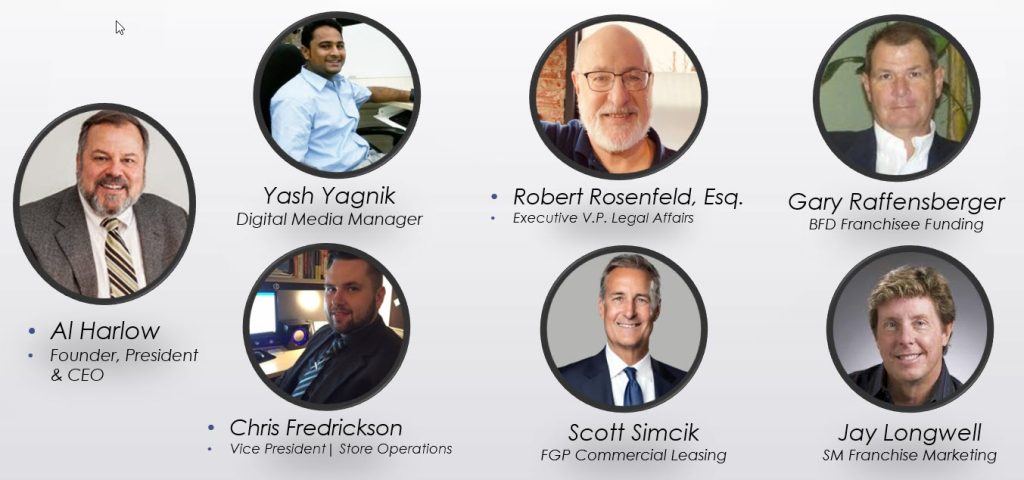 Site Selection and Real Estate
Our onboarding franchise team provides our franchise candidates with support throughout the onboarding process. We work together to find the ideal location for your Click IT store using the world's best online software application for commercial real estate, CoStar. Our experienced and professional real estate department helps negotiate the lease so that the most favorable terms are acquired.
Intense Training
Before opening a store, our franchise owners spend three days of intense training with our knowledgeable team at our world headquarters and company store in Chagrin Falls Village, Ohio. During this training, we work with our franchise owners to set up all the systems needed to run their Click IT store, including marketing campaigns, websites, and accounting systems.
Dedicated Business Coach
We assign a dedicated business coach to walk our franchise candidates through all the processes necessary for putting financial, marketing, management, and specialized customer service strategies in place to get your phone ringing as soon as you open your new Click IT store. We work with you every step of the way to help ensure you are prepared for a new life as a Click IT franchise owner.
Comprehensive Training and Support
Many franchisors don't offer the same level of comprehensive training, systems, and ongoing support that Click IT Franchise does. Our straightforward training gives a framework that works, which we also include in our knowledge base application available online. From using our proprietary point-of-sale systems to handling all customer issues and IT needs, to achieving the high standards that Click IT franchise sets for our franchisees, we give all that is necessary to manage a Click IT store, which allows more free time.
Marketing and Sales Support
We provide extensive marketing and sales tools and training through our Click IT Prospector program. We also provide operational infrastructure tools, templates, and manuals through our members-only website. Our proven approach to sales and customer service is included in our copyrighted marketing programs.
Ongoing Support
We want our franchise owners to always have ongoing support from our knowledgeable and approachable staff, with years of experience in the IT industry and customer service practices. With an assigned personal business coach, we keep our franchise candidates and owners on track by always being there to help guide them, their employees, and their business, no matter what the situation may be. We also provide toll-free telephone support to all our franchise owners.
Note: While we do our best to train our franchisees and provide them with the best-in-class backend of services, success is by no means up to us, the franchisor, but the individuals who own and operate their stores independently of our business. We reserve the right to change and update our training methods, services, and support for the franchise network. All franchise owners sign a Franchise Agreement outlining their obligation of dependency on their capabilities and not on Click IT Franchise for anything other than what's outlined in this agreement.
Three Ways to Get Started
Begin Your Business Ownership Journey Today!