Click IT Headquarters is in the Village of Chagrin Falls, Ohio
Contact Us to Learn More About Our Business Opportunity
Invest in the Click IT store franchise concept and become a part of an emerging franchise group that is dedicated to being the preferred and most trusted "local IT department" for hundreds of communities surrounding Main Streets across North America. Get in touch with us today to learn more about this exciting opportunity.
Three Ways to Get Started
Begin Your Business Ownership Journey Today!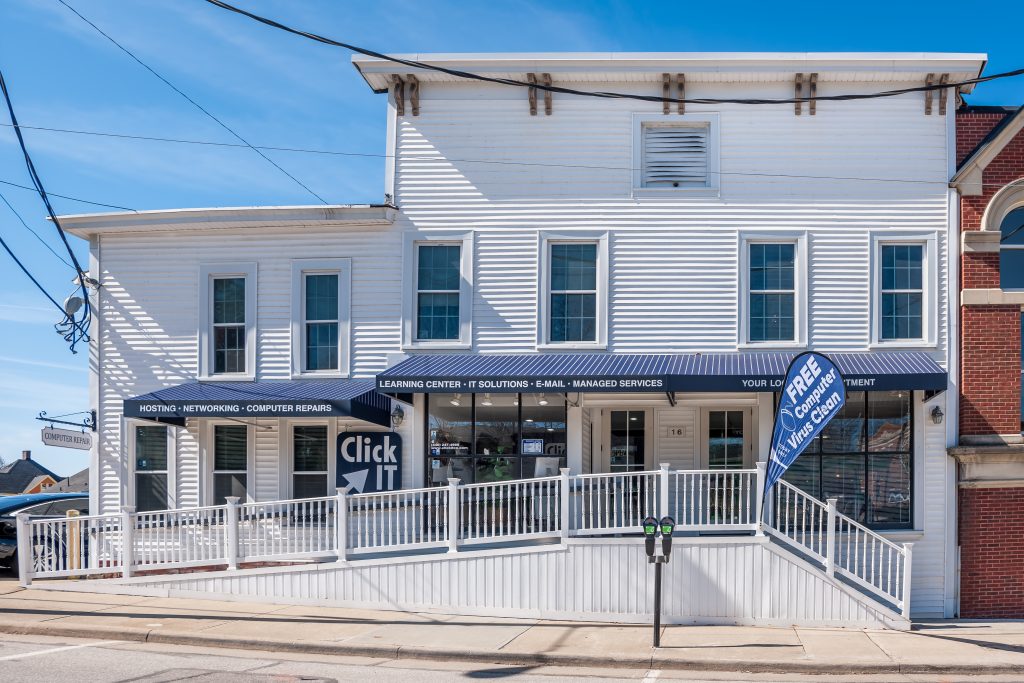 Contact Info
Note: Our headquarters is located across from the BP gas station, under the blue awning, on S. Main Street in the quaint Village of Chagrin Falls.
The Click IT Group
Main Phone: (440) 247-4998
Mailing Address: P.O. Box 2, Chagrin Falls, OH 44022 USA
Request Franchise Information
Note: While we do our best to train our franchisees and provide them with the best-in-class backend of services, success is by no means up to us, the franchisor, but the individuals who own and operate their stores independently of our business. We reserve the right to change and update our training methods, services, and support for the franchise network. All franchise owners sign a Franchise Agreement outlining their obligation of dependency on their capabilities and not on Click IT Franchise for anything other than what's outlined in this agreement.