List of US States Where Click IT Franchises are Available
All the states which are not colored orange in the illustration below are currently available.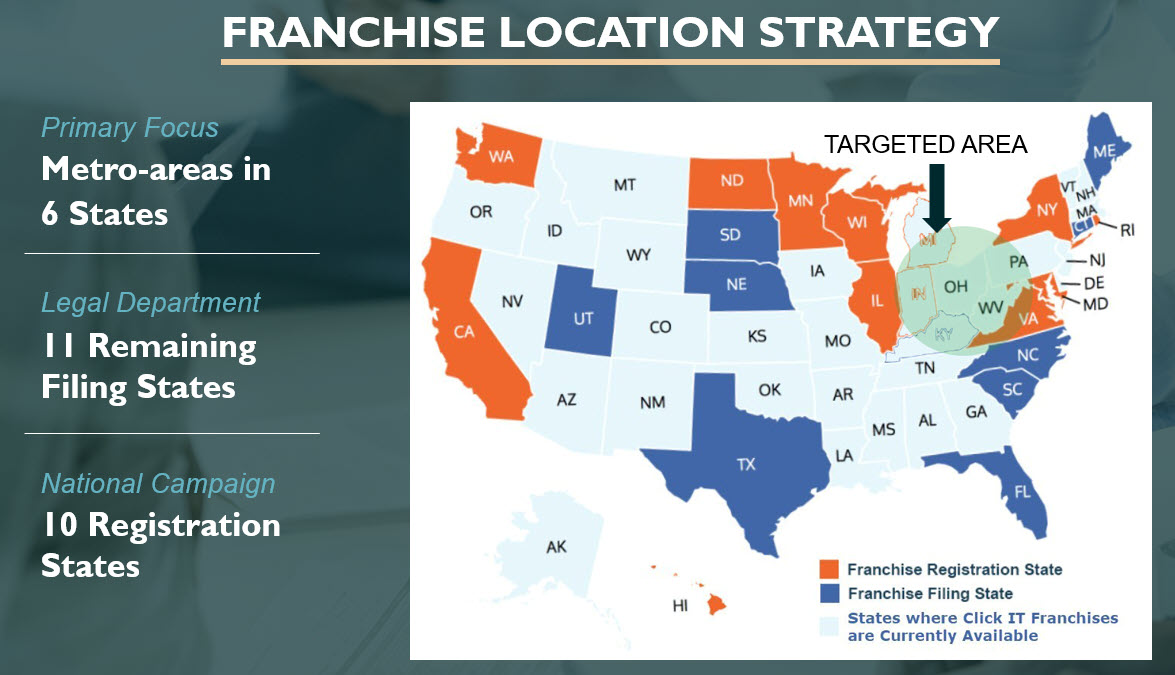 Because extra filings are still in process, the orange-colored states where Click IT Franchises are NOT offered is listed below. Please check back periodically as this list will be updated as we make the additional required filings.
California
Washington
North Dakota
Maryland
Minnesota
Wisconsin
Illinois - Soon available
Virginia
Delaware
Rhode Island
To find an ideal location to open a Click IT store, we give our franchise candidates many tools. One option is to purchase a radius report yourself by going to Cubit Planning.