What Makes Click IT Franchise Better Than Any Other in Web Hosting Franchise
---
Click IT has built a new platform so that our customer are securely hosted on the best website hosting network money can buy. Click IT hosting manages simple websites to complex web applications, all secured by the ultimate in firewall and malware protection fighting a world full with bandits in over 110 countries aimed at taking over our networks down (according to the U.S. State Department). Click IT manages customers' websites and web application so there is nothing to worry about, and all that's needed if there is a question or problem is to call.
Managed hosting is by far the best way to manage time, when there are far more important things to do, like managing your business.
Our new managed hosting platform can be found at https://www.clickithosting.com.
If you need help with creating a new website, especially if your current site is not "mobile friendly", visit https://clickitwebsitedesign.com.
When your website, email or data security and performance are critical, you need a serious hosting provider. Our team of certified experts will monitor and manage your entire web presence so you can sleep at night. Click IT specializes in fully managed hosting solutions and has done so since 2003. The attention you'll receive with Click IT will far surpass any level of service typically offered by hosting companies because we go beyond simply hosting and take complete responsibility of the IT infrastructure that runs and protects your data. Plus, we offer fixed-priced hosting solutions and never charge by data-bit transfers or traffic, so you'll never be surprised by our bills.
We have provided 24/7/365 managed hosting support services to clients nationwide since 2003. You'll work with the same technicians and network administrators and you'll never have to deal with an automated voice system. We offer private, custom managed website, e-mail, data and application hosting. We can build an environment to match the specific needs of your website or application. We focus on security and reliability to ensure that you can capitalize on your online profile without worry.
Offer the Best-In-Class Web Hosting Franchise and Managed IT Services to a Growing Network of Appreciative Clients
Hosting Services

Click IT has a full-service hosting facility, where we provide our clients with reliable and secure website hosting with affordable email and domain prices. To learn more and see the assortment of hosting products and services offered, visit https://www.clickithosting.com.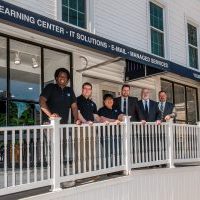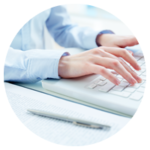 As an essential business, we have remained open daily during the pandemic, with normal business hours. Get Started Now, or call us to begin exploring the possibilities of owning a thriving Click IT store in your community.