Top 100+ Franchise Opportunities In South Carolina (SC)
Click IT is a new emerging franchise providing IT services and support, computer sales, and repair to both residents and commercial customers. In business for ourselves with a company store since 2012, our emphasis is on selling recurring revenue solutions to both consumers and small to medium-sized businesses (SMBs).
We a make technology work better for both home and business owners, with an emphasis on helping them decrease their stress, reduce expenses, and improve the bottom line. We operate on a business model that fulfils the growing need to use an outsourced vendor for their computer management, typically outside their internal core competencies.
Our hybrid IT management approach makes Click IT more affordable than any competitor while also offering consistent monthly rates. Our subscription rates save customers money and time by allowing them to effectively budget and reduce IT expenses in the long run.
Detailed Information
Capital Required
$119,521 – $218,773
Liquid Capital
$50,000
Net Worth
$50,000
Financing Assistance
Available Via Third Party
Training and Support
Available
Initial Franchise Fee
$49,996
Average Sales Last Year
$466,837
CEO Name
Albert L. Harlow, Jr.
Existing Units
2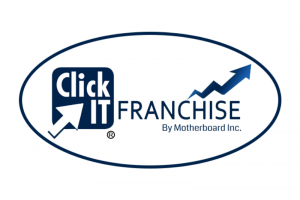 To learn more about  Click IT Franchise Opportunity In South Carolina>>
2. Nestle Toll House Cafe
It's not by chance that Nestlé® Toll House® Café by Chip® continues to grow and have a phenomenal loyal consumer base. Like any good relationship, it seems the real secret to success is the ability to deliver a certain energy or vibe and uncommon creations that keep our consumers coming back for more. Our brand touches over 60 million customers per year.
To learn more about  Nestle Toll House Cafe Franchise Opportunity In South Carolina>>
3. Minuteman Press
Minuteman Press is the world's largest & #1 rated printing, marketing and design franchise that was established over 45 years ago. We offer our franchisees a business that provides high demand products and services, a proven business model, and regional support offices. There has never been a better time to own a Minuteman Press, and you too can take advantage of our unique franchise system. At Minuteman Press, We Are The Modern Printing Industry™ and we specialize in meeting the growing needs of today's business professionals.
To learn more about Minuteman Press Franchise Opportunity In South Carolina>>
4. Bruster's Real Ice Cream
With nearly 200 franchised locations, Bruster's is an established brand with widespread recognition, a strong fan base, and a community of loyal franchisees. We asked our franchisees why they joined our family. In honor of our 30th anniversary, here are 30 reasons why you should consider joining our family too:
To learn more about  BroSter's real Ice Cream Franchise Opportunity In South Carolina>>
5. Smoothie Factory
Our franchise development team will help you find just the right location and construction team to get things off to a promising start.Before your store opening, you'll receive approximately three weeks of intensive in-person training from experienced Smoothie Factory franchise experts.
To learn more about Smoothie Factory  Franchise Opportunity In South Carolina>>
6. Tommy's Express Car Was
Join one of the fastest growing businesses with the most proven and complete opportunity, in one of the fastest growing franchise industries.Our mature Tommy's Express franchise locations offer competitive sales when compared to top national franchisees. Figures represent annual sales per store in millions.
To learn more about Tomm's Express Car Wash  Franchise Opportunity In South Carolina>>
7. TruBlue Total House Care
TruBlue serves two vast and growing markets, Seniors and Busy Families, with total house care solutions: on-going maintenance, handyman repairs, maid services, yard work, and special projects. For seniors, our franchise owners get certified in Senior Home Safety so they have the credibility to provide Senior Home Safety Assessments, provide any recommended Senior Home Improvements/Modifications, and we can also provide our year-round, helping hands service called, House Care Plus. We created a unique and easy-to-run, easy-to-scale business that provides today's consumers with the hassle-free convenience they expect and our franchisees with multiple revenue streams they appreciate.
To learn more about  TruBlue Total House Care Franchise Opportunity In South Carolina>>
8. FAST SIGNS
Franchising is a win-win business model—especially when franchisees are equipped with the tools, resources, and training that FAST SIGNS International, Inc. provides. As a franchisor, FASTSIGNS International, Inc. brings decades of experience to the table, a proven business model, and the resources of a global company. As a franchisee, you'll bring knowledge of your specific market, your passion, your business skill, and your creativity to a $29 billion industry.
To learn more about Fast Signs Franchise Opportunity In South Carolina>>
9. Office Evolution
Our commitment to our Ohana, Hawaiian for family, is palpable. Every day we strive to provide our Ohana of Dreamers, Risk-Takers and Doers with a place to work that is safe and cost-effective.  A place where they can be alone-together and inspired. 
Small business and enterprise alike have long used coworking (flexible workspace) as a way to align workspace with business needs.  Today, fueled by the Covid-19 pandemic, our national network of locally owned and operated workspaces close to home that are cost effective and safe has never been more relevant.
To learn more about Office Evolution  Franchise Opportunity In South Carolina>>
10. Save A Lot Food Stores
Anyone can make a buck. And for some people, that's good enough. But not for us. And not for the hundreds of independent retail operators we proudly call our retail partners.  Together we work to offer more than just quality food at everyday low prices – we work to serve our communities.  Because we believe that when you put people first, success will follow.
To learn more about  Save A Lot Franchise Opportunity In South Carolina>>
11.Checkers Drive-In Restaurants
Checkers & Rally's with its proven drive-thru concept has it all with bold and flavorful food, amazing value for guests, and growing franchisees. We've got your back when it comes to our low initial investment, strong return on investment, nimble modular restaurant design, and competitive franchise growth incentives.
To learn more about Rally Crazy Good Food  Franchise Opportunity In South Carolina>>
12. Home Helpers® Home Care
Owning your own Home Helpers® Home Care office is a unique opportunity to get in on one of the fastest-growing sectors of the economy while serving your community and bringing peace of mind to families. In fact, Entrepreneur ranked senior care as one of the top five most profitable franchise industries. Our home care franchise owners enjoy the satisfying feeling of working for themselves while also giving back to those who need it most. Backed by our extensive training and support program, you can trust that you'll always be in good hands with our team.
To learn more about Home Helpers Home Care  Franchise Opportunity In South Carolina>>
13. Angry Crab Shack
We have long-standing relationships with trusted seafood vendors, which allows our Franchise Owners to eliminate the middleman and buy directly from the source. Our purchasing power means higher quality product, lower prices, and greater consistency. Angry Crab Shack has also established pricing programs through Sysco Foods. Franchise Owners can set prices in line with their local market with the help of the home office.
To learn more about  Angry Crab Shack Franchise Opportunity In South Carolina>>
14. Jiffy Junk
Looking for a business opportunity with unlimited growth potential? Jiffy Junk is selling franchises to expand our exceptional debris removal service. Word has spread about our company and the need for quality service in this growing industry is accelerating. Your road to success starts here. Take advantage of this opportunity and find out how to own your own Jiffy Junk Franchise territory.
To learn more about  Jiffy Junk Franchise Opportunity In South Carolina>>
15. Kona Ice
Welcome to Own A Kona: the information site for franchising with Kona Ice. This website will provide all the details you could possibly need to hopefully leave you so impressed that there's nothing else to do but join our 1200+ franchises across the United States as they hit the road daily. This is an opportunity to own your own business and make a difference in your community. We want to be the company that can get you where you need to go.
To learn more about Kona Ice  Franchise Opportunity In South Carolina>>
16. Puro Clean
If you've been dreaming of business ownership, you must have wondered: can I run a profitable business, while at the same time serving people in my community, helping them when they need help the most?  The answer is yes!
Like you, our Puro Clean franchise owners had dreams of running their own business. Whether they have a background in plumbing or a background in sales, we teach our franchise owners the restoration business and empower them to leverage the professional experience they have from various industries, like contracting, engineering, insurance, real estate, and more. 
To learn more about  Puroclean Franchise Opportunity In South Carolina>>
17. Kale Me Crazy
We at Kale Me Crazy believe in real food and that everyone deserves access to real food. We provide a variety of quick and nutritious options to customers. The demand for healthy food is on the rise, and we are determined to meet that demand.
You have the opportunity to be a part of an established brand with a following that is only increasing, all while helping the world be a healthier place. If that is not enough reason, here are a few more.
To learn more about Kale me Crazy  Franchise Opportunity In South Carolina>>
18. Ledo Pizza
 A regional franchise will only be granted to those that have a very strong financial backing. This requires a lot of commitment and resources. Usually, the franchisee will generally be granted two or more are franchises. The requirements are much the same as the area franchise. A unit franchise is a single Ledo Pizza. You are granted a single franchise in the area approved by Ledo Pizza. This type of franchise is suited for those who want to maximize the business by focusing on one unit. 
To learn more about  Ledo Pizza Franchise Opportunity In South Carolina>>
19. fit20
fit20 is expanding internationally rapidly and has licensed Master Franchisees in 8 countries on 4 continents. As a scalable franchise formula fit20 offers a highly profitable business model. fit20 combines human touch with cutting-edge technology in its boutique style studio's. This is the fastest growing segment within the fitness industry today. The on-line and hands-on fit20 Academy guarantees a fast and successful launch.
To learn more about Fit20 Franchise Opportunity In South Carolina>>
20. Perspire Sauna Studio
Health & wellness related businesses are booming, & are projected to continue growing for the foreseeable future. Now is the time to bring the newest, hottest health trend to your community!
Since 2010 we have developed, formulated, & tested the most superior infrared sauna studio model on the market and we are the first national brand to bring this incredible wellness method to the masses.
To learn more about  Perspire Franchise Opportunity In South Carolina>>
21. The Joint Corp.
The Joint transformed the way chiropractic care is delivered in this country by emphasizing convenience, affordability and quality of care that is delivered with the 21st-century consumer in mind. Unlike traditional chiropractic clinics, The Joint places its clinics where people already go, in high-end shopping centers next to supermarkets and coffee shops. With a gym-like membership that does away with the need for insurance, The Joint encourages walk-ins and keeps evening and weekend hours, which allows our patients to get treated for their pain on their lunch breaks from work, while shopping during the evening or before a weekend out with their families.
To learn more about  The Joint Chiropractic Franchise Opportunity In South Carolina>>
22. Veronica's Insurance
Our company is based on technology. Nowadays we're using AI (artificial intelligent) with our Sales Department or Underwriting. So we can sell and check faster and better.
And our last invention was the "VeroBot" a 24/7 ChatBot in Facebook Messenger to quote in realtime no matter the day or time.
To learn more about Veronica's insurance  Franchise Opportunity In South Carolina>>
23. Pollo Campero
Campero USA Corp provides integrated support in operations, site selection and real estate, training, and marketing through our Dallas-based support center and field-based teams.Our Real Estate team will assist you through the site selection process, and our Construction department will provide design and consulting assistance to manage the construction process of your restaurant.
To learn more about  Pollo Camprro Franchise Opportunity In South Carolina>>
24. PUR LIFE Medical
The PÜR LIFE team is the best in the world at what we do. Our franchise specialists have decades of proven success in building franchise companies. Our corporate officers, business development team, and medical staff provide the expert support that will help you build a thriving clinic or master franchise area.
To learn more about  Pur Life Franchise Opportunity In South Carolina>>
25. The Bar Method
We've taken the guesswork out of business ownership so you can take your love for barre to the next level and make your passion your career. Simply complete the form and we'll contact you to provide information and answer any questions you have.
To learn more about  The Bar Method  Franchise Opportunity In South Carolina>>
26. Ziggi's Coffee
Ziggi's Coffee has developed a franchise program focused on the success of our franchisees. With the same attention to detail that has gone into creating the perfect cup of coffee, the Ziggi's Franchise opportunity was created after over a decade of running successful coffee shops and drive-thrus. Now, with a proven model, Ziggi's has developed a process and system for you to duplicate that success by joining our amazing family. We've built a strong local business presence that focuses on community, product, and profitability.
To learn more about  Ziggi's Coffee Franchise Opportunity In South Carolina>>
27. VetCor®
You've worked hard to build the practice of your dreams. Your clients and patients depend on the care your practice provides, and we want to make sure that never changes. Our diverse range of practices all have their own medical style but share positive cultures and strong community connections that we promise to embrace and uphold. 
To learn more about  VetCor Franchise Opportunity In South Carolina>>
28. Modern Market Eatery
Our vision is to make real food the new standard in fast food. We empower franchise partners with the opportunity to help individuals and communities live happier lives by providing nourishing, delicious food in a convenient and affordable format–all while running a profitable business. For more than a decade, we have perfected our processes to make scratch cooking fast, repeatable and profitable. Our menu's "fresh from the market" vibe leans into plant-based goodness while our sustainable protein program is one of the best in the industry, enabling our franchise partners to serve up happiness for everyone!
To learn more about  Modern Market Eatery Franchise Opportunity In South Carolina>>
29.
PJ's Coffee
Coffee is a source of inspiration to many and serves as the much-needed fuel to get through the day. If you're interested in achieving personal and professional success through a sustainable company devoted to the craft of gourmet coffee, you've come to the right place. Our company culture allows franchisees to achieve a thriving coffee franchise opportunity with the freedom of a flexible lifestyle.
To learn more about PJ's Coffee  Franchise Opportunity In South Carolina>>
30. RedBrick Pizza
Unlike many pizza franchises, RedBrick Pizza serves up both individual and family size pizzas so you will appeal to both large groups and the solo-dining lunch crowd. Our guest-focused approach doesn't stop there, either. Our menu of build-your-own options and signature pizzas will ensure there's a little something for everyone. RedBrick Pizza is also proud to offer gluten-free, vegetarian and vegan options. In addition to our fire-roasted gourmet pizzas, we also serve fresh salads and Fhazani®, a fire-roasted flatbread sandwich unique to RedBrick Pizza. Add in some authentic gelato, plus beer and wine where permitted, and you've got everything you need to offer your guests a fantastic dining experience.
To learn more about  RedBrick Pizza Kitchen Cafe Franchise Opportunity In South Carolina>>
31. Another Broken Egg Cafe
Our focus is on being the best not biggest. Another Broken Egg of America Franchising, LLC has a strong culture of support in order to ensure our franchisees and employees succeed. Quickly approaching twenty-five years of cafe operations, we're strategically positioned to successfully expand rapidly across the U.S.A.
To learn more about  Another Broken Egg Cafe Franchise Opportunity In South Carolina>>
32. Uncle Fluffy
And this is because we want to allow young and passionate entrepreneurs to take Uncle Fluffy to world-wide level. Being the most affordable franchise, we offer two options, you can either open a full shop or you can even start with a small kiosk.One single shop can generate revenue of sixty to ninety thousand dollar a month while small kiosks can generate up to forty to fifty thousand dollars a month. Which makes Uncle Fluffy the most profitable franchise.
To learn more about  Uncle Fluffy Franchise Opportunity In South Carolina>>
33. Fleet Services International, Ltd.
Join the leader in the Automotive Aftermarket industry. Become an exclusive dealer (only 1 per territory). Fleet Services International (FSI) is the original and proven winner in the commercial on-site fleet maintenance & repair business with a spotless 40+ year record of executive level combined industry experience. Co-branded with NASCAR Hall of Famer Richard Petty's, Petty's Garage. 
To learn more about Fleet Services International, LTD  Franchise Opportunity In South Carolina>>
 34. CBD Authority
CBD Authority's franchise and store model allows goal-driven individuals to find the right franchise opportunity to enter the exciting industry of CBD Products. You will be surprised to see how affordable and quickly you can own a CBD Authority Franchise and enter the exploding billion-dollar business of CBD! There are currently still opportunities in over 40 states and Canada, though some territories/ cities are already spoken for.
To learn more about CBD Authority  Franchise Opportunity In South Carolina>>
35.
PIRTEK USA
if so, a PIRTEK B2B franchise might be just what you've been searching for. Here, we've outlined some of the most important things to know about the investment and our brand. Take some time to explore our site and get to know what we have to offer!
To learn more about  Pirtek Franchise Opportunity In South Carolina>>
36. Biscuit Belly
Routine check-ins, ongoing training, and top-tier support ensure you have what you need to thrive. Got big ideas? We're all ears. Work closely with corporate to ensure operations are smooth as Kentucky Coffee.Not only does the fast-casual segment have the fastest growth rate in the restaurant industry, but breakfast and Southern cooking continue to rise in popularity. Guess who has all three? That's just part of why Biscuit Belly is backed by QSR legends like Chuck Schnatter.
To learn more about  Biscuit Belly Franchise Opportunity In South Carolina>>
37. Pigtails & Crewcuts
 Ready to take the next steps toward joining the Pigtails & Crewcuts family? Fill out the form to the right to introduce yourself and get access to our free Franchise Packet. We'll be in touch soon so we can get to know you and tell you more about us and our franchise opportunities!
To learn more about  Pigtails & Crewcuts Haircuts For Kids Franchise Opportunity In South Carolina>>
38. Spiffy Franchise
Some things have changed along the way and others remained the same. We have always been mobile, app-based, and car wash & detail focused. Now we are 100% zero contact and offer complete car care, including disinfection, oil change, tire repair and replacement, and other maintenance services. 
Our Spiffy GreenTM solution uses eco-friendly supplies, less than half the water of a traditional car wash, and never leaves anything behind. Our proprietary technology safely removes and recycles used water and oil. We can even turn tires into power thanks to our PRTI® partnership.
To learn more about Spiffy  Franchise Opportunity In South Carolina>>
39. UBreakiFix
 Our franchisees are different, but we think that's what makes us great. We're passionate about technology and we're proud to be the best affordable repair option for people who break their favorite gadgets. We also strive to create an outstanding customer experience, where our customers feel welcomed and comforted instead of dreading their time with us. It's more than learning how to repair a phone, it's a desire to become a part of something that's changing lives (one broken screen at a time).
To learn more about  Ubreakifix Franchise Opportunity In South Carolina>>
40. Precision Tune Auto Care
Precision Tune Auto Care has been in the automotive aftermarket business for more than 40 years.  We know the industry and we make it easy for you to open and operate a successful auto repair franchise by giving you the tools you need. The automotive aftermarket service and repair industry is a growing business with enormous potential.
To learn more about Precision Tune Auto Care  Franchise Opportunity In South Carolina>>
41. 
AWATfit – Mobile Fitness
The fitness industry has been completely disrupted by COVID-19. Good thing we were prepared for what was next in mobile fitness. With the flexibility of our model, the cost and the scale, we are searching for great franchisees across the United States.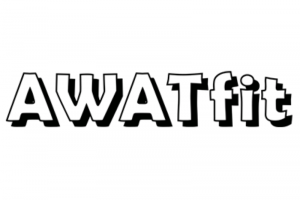 To learn more about Awatfit  Franchise Opportunity In South Carolina>>
42.
Home Helpers® Home Care
If you're looking for a professional path that will allow you the freedom of working for yourself with the rewarding return of giving back to those in need, consider the Home Helpers® franchise with a mission that matters. We are an in-home care service for people of all ages who need assistance with everyday living. From respite to transitional care, our home care franchise improves the lives of our clients one day at a time by providing exceptional senior care services wherever they call home.
To learn more about Home Helper Making Life Easier  Franchise Opportunity In South Carolina>>
43. Marugame Udon
Marugame Udon backs up its brand with a strong and heavily experienced team of restaurant executives. Our team of industry veterans has decades of experience with some of the most recognizable brands in the country including Pei Wei Asian Diner, Velvet Taco, Sprinkles, La Madeleine, The Habit Burger, and Chipotle.
We help our franchisees in other ways beyond just our leadership team. Franchisees will receive site selection tools and guidance when looking for new locations. Training is provided and required for all management level employees in a Marugame Udon training restaurant.
To learn more about Marugamr Udon  Franchise Opportunity In South Carolina>>
44.
Walkway Management Group, Inc.
We seek franchisees who have a shared desire for entrepreneurial success, and value the prestige of belonging to a team of highly qualified and respected professionals. We offer a sustainable business model that can be expanded and customized to meet your goals.
To learn more about  Walkway Management Group Franchise Opportunity In South Carolina>>
45. Jimmy John's
When you start a business in a garage and nurture it into a nation-wide franchise, that's ass-kickin' execution. When you work your way up from delivery driver to store owner, that's passion. And when you drive six hours out of your way to get a sandwich, that's loyalty.
To learn more about Jimmy Jhon's  Franchise Opportunity In South Carolina>>
46. Wayback Burgers
Currently operating in over 30 states, Wayback Burgers' potential has been demonstrated by our loyal following. From our first humble shop in Newark, DE, opened in 1991 as Jake's Hamburgers and still a state favorite, we've now begun franchising worldwide. We are rapidly expanding our brand, recently reaching over 500+ contracted locations with 160+ currently operating. With new restaurants available nationwide, here's the opportunity to set your course for success.
To learn more about WayBack Burgers  Franchise Opportunity In South Carolina>>
47. RetroFitness
Take your first step into business ownership… with the help of a strong franchise partner. Retro provides a turn-key suite of support services to assist your every step including real estate site selection, construction oversight, operational guidance and local marketing. With favorable financing and real estate options existing today, this is the ideal time to start a business that gives back to you community by providing a gathering place to improve people's health and lives. 
To learn more about Retro Fitness  Franchise Opportunity In South Carolina>>
48. Piara Pizza
We source the best possible ingredients for our wide range of pizzas. Our pizza crust and sauce are made in-house every single day, and we hand cut fresh toppings in house as well.Whether they're headed home from a long day at work or grabbing a takeout dinner before soccer practice, we know our customer's time is valuable. Customers can call in an order for carryout or drop in and choose from one of our fresh, hot pizzas that's ready to go.
To learn more about  Piara Pizza Fresh And Ready Franchise Opportunity In South Carolina>>
49. PetWellClinic
PetWellClinic is growing FAST; however, none of that growth would be possible without leaders in place that share our vision, values, and passion for providing quality care for each and every pet that comes through our doors. That is why we take such care in assessing who joins our team as a franchisee!
To learn more about Pet Well Clinic  Franchise Opportunity In South Carolina>>
50. The Human Bean
Unlike nearly all other franchises, we do not charge percentage-of-sales royalty fees. We earn revenues from bulk sales of coffee and other supplies ordered from our franchised locations. 
At The Human Bean, we work as a team with our franchisees; our franchisees don't work for us by paying high royalties or charge percentage-of-sales royalty that take away from their bottom line. Our goal is for Human Bean franchisees to enjoy the returns from their investment while receiving the benefits of being part of The Human Bean franchise. 
To learn more about  The Human Bean Franchise Opportunity In South Carolina>>
51. Smashin Crab
Here at Smashin Crab, we know backyard crab and crawfish boils are a way of life for those lucky enough to live near the plentiful Gulf. Its' long been Cajun tradition to connect with land and sea and to appreciate its' delicious bounty. Smashin Crab continues this tradition every day.
I hope you will take the time to consider Smashin Crab as a franchising opportunity. I believe with every Smashin Crab opening, we are promoting a culinary culture for which we can be proud of, while providing a viable entrepreneurial opportunity to franchise owners. We now welcome the opportunity to grow our franchise ownership network with committed, spirited, and motivated individuals. Like Yourself!
To learn more about Smashing Crab Franchise Opportunity In South Carolina>>
52. Spaulding Decon
'Work with the leading nationwide cleaning, decontamination, and restoration service provider
We provide a recession proof model of in-demand, high-profit services so you can make in weeks what other companies make in months. No other cleaning company offers this full-range suite of services, providing:
To learn more about Spaulding Decone Franchise Opportunity In South Carolina>>
53. world gym
For forty years, World Gym has been at the epicenter of the modern fitness scene-the place where Muscle Beach meets Hollywood, and where serious fitness meets celebrity. We LOVE working out, and we're constantly developing ways to make the gym experience more rewarding. As a prospective franchisee, you will soon discover that World Gym is much more than just a gym franchise; it's a way of life. We eat, drink, and breathe the gym, and you'll find our passion reflected in how we continually innovate and improve the World Gym Experience.
To learn more about  World GYM Franchise Opportunity In South Carolina>>
54. GYMGUYZ
At GYMGUYZ, we know one thing for sure: people will always want to look and feel good and are willing to pay for the proper coaches to help them reach their health and fitness goals. That's why we created a new category within the fitness industry by bringing the gym to our clients. We launched our company in 2008, and despite hard economic times, have continued to prosper.
Our in Home Personal Training franchise is unique in that it allows our clients to go about their busy lives as they need while fitting their workouts in whenever and wherever they want. Providing people with fitness on their schedules makes our business model a unique one and is a reason why we continue to grow every year.
To learn more about  GYMGUYZ Franchise Opportunity In South Carolina>>
55. ATAX Tax Preparation
We see a place where individuals meet their trusted tax advisor and where business owners get the guidance they need to operate their business. We want to serve our clients where they are and mirror the diversity they represent in the language they prefer. Our retail concept allows you to open the doors to your very own office on main street or a location with high foot traffic that allows you to be a financial services center in your community. Our team is there to help guide you through the process of finding the best space possible. Through your retail location you will provide year-round services of tax, bookkeeping, payroll and business services.
To learn more about ATAX  Tax Franchise Opportunity In South Carolina>>
56. Ori'Zaba's Scratch Mexican Grill
Investors who want to own a lively, thriving business. Many operators do not have restaurant expertise, but rather have good business sense. In this scenario they typically hire a General Manager who does have previous food industry experience – not a requirement, but a better recipe for success. Ideally, Ori'Zaba's Franchise Owners are energetic and engaging, with proven business leadership qualities and a knack for driving exceptional customer service.
To learn more about  Ori'ZABA's Scratch Mexican Grill Franchise Opportunity In South Carolina>>
57. Fazoli's restaurants
With less operational complexity than typical QSR franchises [no grills or fryers]; strong drive-thru sales; and a defensible and differentiated concept, Fazoli's provides a great development alternative to other quick serve restaurant optionsWith a 95% unit continuity rate since 2015,  and a growing sales trend since 2013, Fazoli's offers experienced restaurant operators strong AUV's and attractive investment metrics
To learn more about Fazoli's Restaurants  Franchise Opportunity In South Carolina>>
58.
Tierra Encantada
At Tierra Encantada, we set both our families and our franchise partners up for success. Families enjoy a high-quality Spanish immersion education that gives their children a leg up as they learn and grow. Children blossom in our warm, caring learning environment that fosters their natural curiosity. Franchise partners get the opportunity to own a business that they not only make a living from but feel proud to be a part of. Partners feel confident knowing childcare is a growing market, and Tierra Encantada's niche is at the forefront of where that market is going. Whether you are embarking on a new career, converting your Center, or adding to your investment portfolio, Tierra Encantada is here to support you in reaching your goals!
To learn more about  Tierra  Encantada Franchise Opportunity In South Carolina>>
59.
Cornwell Tools
At Cornwell, our foundation is made from pure steel. Founded in 1919 by Eugene Cornwell, Cornwell Quality Tools has been in business longer than any other mobile tool company. Cornwell's guiding vision is to create quality tools that make us the choice of professionals.
To learn more about  Cornwell Tools Franchise Opportunity In South Carolina>>
60. MassageLuXe
MassageLuXe is a fast-growing massage and spa franchise that provides luxurious treatments to clients across the country. The demand for massage services is growing rapidly as more people seek out the health benefits of this time-honored practice. MassageLuXe offers services to help clients relax, remove pain, and restore health. Learn how you can start your massage franchise and join the expanding spa industry.
To learn more about Massage LUXE Franchise Opportunity In South Carolina>>
61. Mathnasium Learning
No other franchise combines extraordinary financial opportunity with the power to change lives like Mathnasium. We earn top rankings on Entrepreneur, Forbes and Franchise Gator.
To learn more about  Mathnasium The Math Learning Center Franchise Opportunity In South Carolina>>
62. Arby's
Arby's unique Fast Crafted® positioning gives our brand a competitive edge. Arby's is winning by serving quality food, affordably priced, with the speed and convenience guests demand.
We are focused on international markets where we can secure large, multi-unit agreements with high-performing operators.
To learn more about Arby's  Franchise Opportunity In South Carolina>>
63. Shakeaway
Our expert management team will help you find the right location for your store and whether you are looking to open one store or develop your own Shakeaway empire our process is simple and thorough. We are with you every step of the way.
UK Shakeaway franchisees are fully supported by the help and guidance of the Shakeaway franchise team.
This includes property selection, design, fit-out, staff recruitment, marketing, administration and full training for the franchisee and their Shakettes. Once a franchise is up and running Shakeaway provides on-going support through its team of dedicated brand managers and don't forget we provide your branch accounts, payroll and vat returns within the royalty rate to ensure you can concentrate on our lovely customers.
To learn more about  Shakeaway Franchise Opportunity In South Carolina>>
64. Rusty Taco
The culture of Rusty Taco is based on 3 core principles – simplicity, approachability, authenticity. We believe in simple, real food, that is easy to prepare, uses only fresh ingredients and tastes great. We are approachable – in our service, in our food and in our environment. We are authentic in all that we do – from our menu to our ingredients, to our service and décor. The Rusty Taco franchise:
To learn more about  Rusty Taco Franchise Opportunity In South Carolina>>
65.
Handyman Connection
Owning a home improvement service franchise is a wonderful opportunity to build a foundation for your financial future and give you control over your time. A home improvement franchise doesn't require inventory, serves a real need in connecting homeowners to reliable contractors at the local level, and isn't a fad or trend that we see disappearing anytime soon.
By capitalizing on the opportunities offered by owning your own business, you can truly take control of your life, your time, and your finances. The home repair and renovation industry continue to flourish, and Handyman Connection is poised to take advantage of this growth.
To learn more about Handyman Connection  Franchise Opportunity In South Carolina>>
66. KFC
Based in Louisville, Kentucky, KFC Corporation is the franchisor of the world's most popular chicken restaurant chain, specializing in Original Recipe®, Extra Crispy™, Kentucky Grilled Chicken® and Extra Crispy™ Tenders with home-style sides, Hot Wings™ pieces and freshly made chicken sandwiches. Famous for its Original Recipe® fried chicken, which is made with the same secret blend of 11 herbs & spices that Colonel Sanders perfected more than a half-century ago, KFC has been serving customers complete, freshly prepared family meals since Colonel Harland Sanders founded the concept in 1952.
To learn more about KFC  Franchise Opportunity In South Carolina>>
67.
socialowl
Turn-key social media business – no experience needed. How It Works. Get businesses to do the assessment.Content feeds make it a cinch to do hundreds of posts in minutes.Provide businesses with extra features including reputation monitoring, sweepstakes and social dealsYou set your own pricing and keep 100% of your sales.
To learn more about  Socialowl Franchise Opportunity In South Carolina>>
68. Time to eat delivery
Start your own grocery and restaurant delivery business! We can also add Convenience store delivery  Prescription delivery Alcohol delivery Pet food delivery.Time To Eat Delivery will create a turn-key restaurant and grocery delivery business customized to your vision such as website, apps, marketing materials, SEO, payment processing, equipment, and all the licenses and permits you need.
To learn more about Time To Eat  Franchise Opportunity In South Carolina>>
69. Healthy YOU Vending
Franchises help to reduce some of the inherent risks of starting a business from scratch, or buying an existing business. Indeed, a franchise opportunity allows individuals of all backgrounds to go into business for themselves—often in industries where they may have little or no experience or expertise.
To learn more about  Healthy  You Vending  Franchise Opportunity In South Carolina>>
70. Healthier 4u vending
We take pride in identifying the best locations for your healthy vending route. We have a dedicated team that solely sources high foot traffic locations, ensuring healthy and consistent margins. At H4U, we offer consistent training throughout your journey. Whether you're in the first year of your business or fifth, we understand there are different stages. Tailored training is essential. 
To learn more about  Healthy 4U Vending Franchise Opportunity In South Carolina>>
71.
Hommati.com 
Provide Innovative Services To Real Estate Agents As a Franchise Owner of Hommati, you'll offer a wide range of innovative and much needed services to real estate professionals:
3D Interactive Tours

Virtual Reality Tours

Virtual Staging

Aerial HD Video / Stills

Floor Plans With Measurements

Ultra HD 34MP (up to 4K) Photography

Augmented Reality Services

Sign Placement / Removal Service
To learn more about Hommati .com  Franchise Opportunity In South Carolina>>
72. PerkUp
We have a clear path for financial success with your own digital loyalty and engagement business. We teach you all the successful strategies that we have been implementing for years. Learn how to sell digital loyalty to businesses even if you have no experience.
To learn more about PerkUP Franchise Opportunity In South Carolina>>
73. Sharkey's Cuts for Kids
Passive ownership is what Sharkey's is all about, says CEO Scott Sharkey. We have been able to combine a passive ownership franchise with a model that is 100% recession proof for today and years to come. Sharkey's Cuts for Kids is not one of those trendy franchises where maybe you make back your ROI within 3-5 years before your concept gets replaced by something bigger, better, or more trendy. Our franchise offers people the opportunity to invest in a brand, not buy a job, that has longevity, is fun to run, and has very little competition.  Kids always need haircuts and you cannot get that on Amazon!"
To learn more about  Franchise Franchise Opportunity In South Carolina>>
74. Signarama
"Converting to a Signarama franchise was a great experience for my business partner and I. We are able to take advantage of their successful systems and support. As an independent store the cost to advertise, create an online website and online store were cost prohibitive. We were not able to offer those conveniences to our customers as an independent company."
To learn more about Signarama The way to grow your business Franchise Opportunity In South Carolina>>
75. Chem-Dry Carpet Cleaning
Many Chem-Dry floor cleaning franchise owners have ribbons, medals and awards on their office walls. Those aren't for providing outstanding business services (although chances are they have some of those, too), but are visible reminders of the excellent service these men and women gave to our country.
To learn more about  ChemDry  Drier Cleaner Healthier Franchise Opportunity In South Carolina>>
76. Fosters Freeze
Our impressive legacy has cemented our position as a true California icon, making Fosters Freeze a LOT more than just another ice cream and burger franchise! Some of our Franchise Owners have been part of the Fosters Freeze family for over half a century, operating original locations that have been part of their family for generations! Our nostalgic appeal, commitment to excellent customer service, and cult-classic status make us a fun and tasty favorite for fans of all ages.
To learn more about  Fosters Freeze Franchise Opportunity In South Carolina>>
77.
BeBalanced Hormone Weight Loss Centers
At BeBalanced, we use proprietary natural hormone products developed by our Founder and noted author, Dawn Cutillo. Her years of experience helping optimize women's health led her to develop a hormone balancing system that helps women not just lose the weight, but to be healthier and happier! Dawn and her team are passionate about sharing what they have learned with as many people as possible, so they began to franchise the BeBalanced concept. Thus far, BeBalanced has grown to over 24 locations around the country and are looking to expand into your area.
To learn more about BeBalance Hormone Weight Loss   Franchise Opportunity In South Carolina>>
78.
Fit Body Boot Camp
The fitness franchise opportunity at Fit Body Boot Camp provides you the potential for higher profit margins than other fitness business models because we leverage the results of 1-on-1 personal training with the scalability of having multiple income streams and dialed in, turn-key business systems proven worldwide.
To learn more about  Fit Body Boot Camp Franchise Opportunity In South Carolina>>
79. Fresh Coat
Fresh Coat is not a traditional franchise with large inventory, high overhead or big investment fees, like a restaurant or retail franchise.
This franchise is an excellent way to own a home-based, low investment, low overhead business in a high-growth industry. Professional home services is a hot industry, with unlimited potential for growth.
With a variety of revenue streams and a proven marketing system, Fresh Coat enables you to be your own boss and live the American dream.
To learn more about Fresh Coat  Franchise Opportunity In South Carolina>>
80. Mailbox and Business Center Developers
For many of our customers, the financing package may cover the entire cost of opening their store, including working capital! Your advisor will review your financial profile and make recommendations as to the most cost effective lending options available to you. Our finance team will assist you in preparing a detailed business plan–should your lender require one–at no cost to you. And of course we will provide whatever level of assistance you may require as we work through the funding process together.
To learn more about  Mail Box And Business Developers  Franchise Opportunity In South Carolina>>
81. Mighty Dog Roofing
Our qualified and certified roofing experts can handle roof repair and roof replacement, ensuring that our client's homes have everything needed to provide a beautiful, comfortable place to live.
We are now excited to offer franchise ownership opportunities to bring our proven model for roofing services to your market. Join our national team with Mighty Dog Roofing.
To learn more about Mighty Dog Roofing  Franchise Opportunity In South Carolina>>
82. Venture X
Venture X is a flexible franchise solution that adapts to change. We're able to open locations wherever there is a flexible workspace need, whether that be in outdoor retail plazas or freestanding office buildings and we offer a variety of amenities. Our franchisees come from a variety of backgrounds including hospitality, real estate, the corporate world and more. Whether you are interested in opening a Venture X franchise as a new career or are simply looking for an investment opportunity, we think you'll be impressed by the flexibility and growth potential of our model.
To learn more about Venture X  Franchise Opportunity In South Carolina>>
83. Nikita Hair
Nikita Hair is one of the world's most successful salon groups, with more than 150+ Salons in Europe, and franchise salons opening in the US.
Our partnership with Keyser Real Estate, provides our franchisees with the experience, technological tools, and local experts across the U.S. to find the locations that meet our criteria. From lease negotiation to our Grand Opening, Keyser works for you — at no cost to you
To learn more about Nikita Hair   Franchise Opportunity In South Carolina>>
84.
Tutor Doctor
You don't need to be a teacher to make an impact on the lives of students. As the owner of this revolutionary education franchise, you will connect compassionate, qualified tutors with students in your area to help them reach their goals with personalized private tutoring services. The diverse range of subjects, skills, and tutoring styles available means there is a solution for every student in your community and a market for the services your business will offer. 
To learn more about Tutor Doctor  Franchise Opportunity In South Carolina>>
85.
Kidcreate Studio
We are not just an arts and crafts franchise, our Franchise Owners enjoy running a business that brings significant financial and emotional return on investment while providing kids with an essential part of their development and childhood education.
To learn more about  Kidcreate Studio Franchise Opportunity In South Carolina>>
86.
Scooter's Coffee
Drive-thru coffee kiosks have been popping up all around the country. Nationwide trends indicate that consumers want easy access to specialty coffee and quality service. With nearly 300 locations in the U.S. Scooter's Coffee provides customers with responsibly sourced coffee served up by an amazing team of people, all from a convenient 550 square foot drive-thru kiosk. Find out more about how to become a franchise owner with one of the fastest growing brands in the US.
To learn more about Scooter's Coffee Franchise Opportunity In South Carolina>>
87.
Ace Hardware Corporation
Joining Ace Hardware, you're not just making a business investment, you're joining the Ace family. This comes with these advantages: including owners, store personnel, retail support and corporate employees, there are more than 80,000 members in the Ace Hardware team.
To learn more about ACE Hardware  Franchise Opportunity In South Carolina>>
88.
Rocky Mountain Chocolate Factory
Rocky Mountain Chocolate Factory offers one of the top franchise opportunities, confirmed by the high number of existing franchisees seeking to expand and purchase stock in the Company. "We offer a product that everyone loves, one that brings smiles to faces, spreads goodwill and happiness wherever we are found," founder Frank Crail remarks proudly. "I can't think of many other opportunities that can boast that."
To learn more about Rocky Mountain Chocolate Factory  Franchise Opportunity In South Carolina>>
89.
Strickland Brothers 10 Minute Oil Change
Strickland Brothers is your one-stop shop for fast and friendly oil change & maintenance services. Although we are well-known for our drive-thru 10 minute oil change, we also offer a variety of professional automotive maintenance and repair services to keep your vehicle running like it should.
To learn more about Strickland Brothers 10 Minute Oil Change  Franchise Opportunity In South Carolina>>
90.
Toastique
Our customizable gourmet toasts provide guests with a wholesome, convenient meal option that can't be found at any other fast-casual restaurant. Along with an array of all-natural smoothies, cold-pressed juices, and açaí bowls, Toastique's unique menu of healthy, grab-and-go meals and snacks makes us truly unlike any other health-focused franchise on earth.
To learn more about  Toasttique Franchise Opportunity In South Carolina>>
91.
TeamLogic IT
TeamLogic IT is one of the most forward-thinking IT franchises in the nation. By focusing on helping small and medium-sized businesses navigate the ever changing world of technology, and by delivering solutions that keep these businesses safe, secure and operational, TeamLogic IT has emerged as a trusted, top-rated brand. Founded in 2005, TeamLogic IT has grown to over 200 locations across the nation, and with a business model that emphasizes reliable recurring revenue streams, tech-savvy entrepreneurs are drawn to TeamLogic IT in growing numbers.
To learn more about Team Logic IT  Franchise Opportunity In South Carolina>>
92.  Fetch! Pet Care
Fetch! Pet Care® is America's largest and most trusted professional dog walking and pet sitting franchise. We offer an affordable, flexible and turnkey solution designed to enable you to become successfully self employed. We streamline all operations for you and provide you with marketing, technology and operational support needed to grow your business in the booming $70 billion pet industry. We invite you to learn more about being part of our growing family!
To learn more about  Fetch Pet Care Franchise Opportunity In South Carolina>>
93. CycleBar
CycleBar is the largest network of Premium Indoor Cycling Studios in the world, with territorial availability across most major markets and states in the US as well as international territories.CycleBar is the first and largest Premium Indoor Cycling concept offered in franchising. With 200 studios open and a loyal, growing following, CycleBar is rapidly expanding.
To learn more about CycleBar  Franchise Opportunity In South Carolina>>
94. Klappenberger and Son Painting & Handyman
Klappenberger & Son, for more than 30 years, has been the leader in painting and handyman services across the Atlantic Seaboard. Now, through franchising, the company is steadily growing nationwide. 
Klappenberger & Son offers a variety of services, including interior and exterior painting, staining, carpentry, historic preservation and more.
Klappenberger & Son franchisees strive to be transparent and provide clear communication throughout a project — from start to finish. Our team of highly trained and tested employees get the job done right the first time and every time.
We're looking for like-minded entrepreneurs to join our team and grow with us.
To learn more about  Klappenberger & Son Franchise Opportunity In South Carolina>>
95. Koala Insulation
One of the many benefits of owning a Koala Insulation franchise is the option to own multiple territories. We have created a structure that is flexible so that each franchise partner can decide which investment option makes the most sense for him or her.  You have the option of purchasing just one territory or buying out an entire area!
To learn more about  Kolla Insulation Franchise Opportunity In South Carolina>>
96.
TINT WORLD®
Tint World® specializes in auto window tinting, car audio video, auto security, styling accessories, auto detailing and reconditioning services. Tint World® is also the leading franchised provider of automotive, residential, commercial, and marine window tinting and security film services.
To learn more about  Tint World Franchise Opportunity In South Carolina>>
97. Créatif
Founded by an engineer as the first art studio concept to integrate art with technology for customers of all ages, and operating under the belief that "Everyone Is an Artiste", Créatif has transformed the traditional art studio into a high-tech community destination, and has filled the untapped niche of children and adults experiencing art together. In doing so, we've created one of the most exciting, appealing, and profitable new franchise opportunities being developed from coast to coast.
To learn more about Creatif Franchise Opportunity In South Carolina>>
98.
commercial capital training group
Our one-of-a-kind training program allows you to successfully enter the lucrative world of commercial financing. Work wherever you want, whenever you want and earn the type of income that most people only dream of!
To learn more about  Commercial Capital Training Group Franchise Opportunity In South Carolina>>
99.
ClaimTek Systems
We will provide you with the "ClaimTek 4-Part PowerMarketing Toolkit for Entrepreneurial Success". This is a complete kit that contains FOUR very powerful marketing elements. We invite you to examine the extensive professional items below and to visit our video presentation page to learn more about marketing your new medical billing business.
To learn more about Claimtek Systems  Franchise Opportunity In South Carolina>>
100.
911 Restoration
During this time of widespread panic and uncertainty due to the coronavirus, 911 Restoration franchise owners have the unique opportunity to provide peace of mind to business owners by offering sanitization and cleaning services. As a franchise owner, you have the opportunity to join an essential business in a recession-proof industry and make a difference in your community. When you join 911 Restoration as a franchise owner, you're becoming part of a recession-proof industry that will keep you busy no matter how the economy is doing.
To learn more about  911 Restoration Franchise Opportunity In South Carolina>>