Key Points To Consider When Investing In A Franchise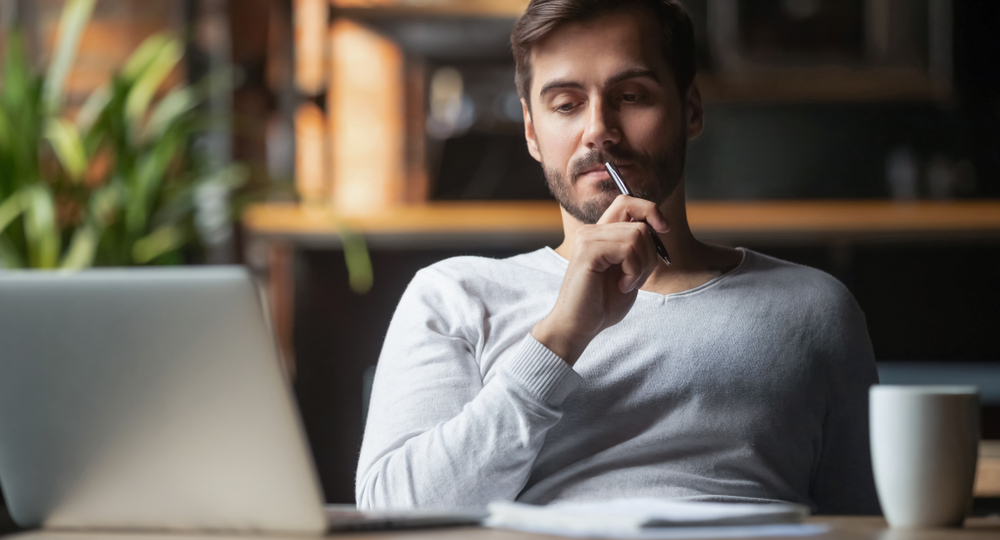 If your goal is to purchase a franchise, choosing the right franchise brand to invest in is one of the most important decisions you'll make as a business owner. It's not just about finding a company with a proven track record but also finding one that fits your personality and lifestyle. Your first step is knowing what to look for when you're evaluating potential franchises. Here are some key areas to consider:
Franchise Fees
Franchise fees are one-time payments made when purchasing a franchise. These fees can range from $10,000 to $100,000 and are used to pay for the rights to use the name, the procedures, and any systems the franchisor develops. It is also used to cover costs for training and opening support by the franchisor to assist the franchisee with the opening of their franchise. Franchisors usually charge their franchisee's up-front fee when the franchise is granted. In addition, post-Covid initial "turnkey" investments may be higher than in the past due to supply chain issues, inflation, and increased equipment cost and leasehold improvements between brands.
Royalty Fees
Royalty fees are the amount of ongoing money (usually a percentage of gross sales) you pay to the franchisor for using their brand name and ongoing support, such as marketing and developing new products or services for the franchisee. As a franchisee, you are required to pay royalties based on a portion of your sales. This percentage may be fixed or fluctuate on a sliding scale based on sales.
Term Length
Franchise term length can be a good indicator of how much the Franchisor invests in their franchisees.
On average, depending on the type of franchise, home-based vs. a retail location, franchise brands have terms that last ten years or less. This means there's plenty of time for the franchisee and franchisor to work together and develop a solid relationship. Still, it also means that the franchisee may not be allowed to retain the business if something doesn't work out. If a franchisee is underperforming, the franchisor may not renew the franchise agreement once it expires or may seek to terminate the franchise before the full term. In such a case, the franchisee must exit the business. In many instances, there will be a contractual obligation that the franchisee cannot open a similar business for a period within a certain distance from their original location. This is called a non-compete clause.
Consider Your Lifestyle
Consider the lifestyle you will have while running the business.
Look at the hours of operation. You don't want to buy an 80-hour work week.
Review the flexibility of the franchisor concerning new products, relocation, and other variables.
See if the location makes sense for you. You will need to manage the location or develop a team to manage the day-to-day operation for you. Check out the type of work needed to run the franchisee. Make sure it fits your skill set and interests, including whether it's something you'd enjoy doing as a full-time job.
Seeking the advice of a professional franchise consultant can be an extremely useful method when evaluating if a franchise is the right business model for you. Scott Milas, a Certified Franchise Executive (CFC) and Certified Franchise Consultant (CFC) with The International Franchise Professionals Group, recommends you consider these questions: "What is your "Know" and "Why?" Understanding "why" you are interested in owning your own business, and "knowing" who you are, are critical steps in choosing the right opportunity. A self-evaluation and clear picture of your skill sets and eventual end-game exit strategy will help ensure that you invest in the right opportunity. Better to "know" now then after you made the wrong decision. "Why" now?
An experienced franchise consultant can assist you in answering those questions and choosing a brand that's a good lifestyle fit as well as one that offers opportunities to meet your business goals
Look For An Experienced Franchisor
To select the ideal franchise company to join, you should first find a company with a proven track record of success. A good franchisor will have been in business for at least two or three years and be able to demonstrate the growth potential of its products and services. The best way to do this is by looking at how many franchises they currently have in operation and are they profitable? A robust and growing network often indicates a successful brand. In addition, it demonstrates that customers value its products or services enough to pay for them again through multiple businesses.
The second thing you should look for when choosing a franchise is reputation — how well does your chosen brand stand up against its competitors? While there may be other similar businesses out there with similar business models, does your selected band have points-of-difference to separate itself from the competition. It's essential that you choose one that utilizes high-quality materials, produces consistent results, and provides excellent customer service while maintaining competitive prices at all times."
Know Your Competition
One of the steps to building a successful franchise business is to know your competition. What brands already exist in the market, and how do they compare? What is their customer base, and what can you learn from them? How do your offerings differ from theirs, and how do these differences help or hinder you as a company?
Tom Scarda a former franchisee and now a franchise coach and consultant offers advice to franchise buyers regarding evaluating the competition and what it may mean to their success as a franchisee "It's smart to think about a product or service that is needed in your area and consider bringing that sort of business to the town. However, just because there are no batting cages in your town and you think it would do great because there are kids everywhere, you may be right. However, will it make money? Is there some reason why there is no batting cages in the area? When starting a business, you must must do a comprehensive business plan before anything else. Learn about competition in the area. Understand the local county laws and regulations around the business you're considering. Be real about the cost to start and run the operation. These are just a few items to consider in a business plan."
Once you've got a handle on who's out there, it will be easier for you to see where there are gaps in the market—and then fill those gaps with your unique brand identity.
Carefully Review The Franchise Disclosure Document
Read the legal franchise disclosure document and have it reviewed by a competent franchise attorney. Harold Kestenbaum, a noted franchise attorney with Spadea Law advises: "When considering the purchase of a franchise, I highly recommend retaining the services of an experienced franchisee attorney. Never contemplate purchasing a franchise without seeking the advice of an attorney who has reviewed FDD;s before. I also recommend that you do your due diligence. By that I mean that you should review Item 20 of the FDD and call all of the existing franchisees who are in your general area."
There are additional factors to consider when reviewing the franchisor's FDD. According to Richard Bayer, a Partner in the law firm Einbinder & Dunn LLP: "Purchasing a franchise for many first-time business owners will often be one of the top three expensive transactions the franchisee will ever go through in his/her lifetime. Given the severity of the investment, a franchisee must commit to doing due diligence. It starts with speaking with existing franchisees as well as those who left the system. Their contact information can be found in the FDD. The goals from these calls include gaining a better understanding of the economics of the franchise - is it profitable, when is break even reached, do costs (labor or otherwise) or revenues fluctuate significantly making it difficult to predict performance. Equally important is getting a sense of the franchisor's temperament - is the franchisor supportive, does the franchisor go above and beyond legal obligations (imposed in the franchise agreement) to deliver for its franchisees, is the franchisor forward-thinking and/or technology driven. The FDD is a great source of information about a system, but it is has gaps that can be filled in quite nicely by franchisees in the system and by those who left. Purchasing a franchise without speaking to as many franchisees as possible is a lost opportunity."
Investigate The Franchisor's Tenure And Track Record of Success
In addition to analyzing the franchisors' financials, it's also vital to examine their overall track record. While a strong balance sheet is an essential indicator of a business's health and stability, it doesn't tell you much about how they've fared over time. So, for example, if you're looking at two franchises with similar books and financials, but one of them has been around for four years while the other has been operating since say, 1899, it would make sense to choose the latter in this case—even if everything else on paper looks the same.
This information can be gleaned from third-party sources such as Dun & Bradstreet or franchise trade magazines or by visiting the website of the International Franchise Association. Always go directly through your Franchisor before getting this data yourself so that they can confirm that everything is correct and up-to-date. In addition, it is vital that you speak with or meet as many existing franchisees as possible before you make your final decision.
What Are The Brand's Training Programs And Support?
When you buy a franchise, you're not just buying the rights to use its brand name. You also get access to training programs, mentoring, and support from the Franchisor. These must be proven and effective; otherwise, it can be challenging for your business to grow or stay profitable.
You want to ensure that your franchisor is committed to your success as a franchisee. That means offering in-person training (the better option) or using phone or video calls if necessary. It also means regular advice on running your business and what strategies might help you reach more customers or increase revenue.
Review The Franchisor's Marketing Plans
A good franchisor will have a written marketing plan in place. The marketing plan should include a social media strategy and details about how the franchisor plans to use the funds provided through your advertising fees. If you ask for this document, they should be willing to share it with you.
Choosing The Right Franchise Brand Can Significantly Impact Your Success
We've talked about screening potential franchise brands above. Still, there are some other factors that you should also consider when choosing where to invest your time and resources.
Tom Scarda says, "We always hear the phrase, "If you love what you do, you never work a day in your life." That is true if you're working a job. But a franchise is not a job. It's a business that allows you to build a lifestyle. Ultimately, the service or product the business provides doesn't matter. Of course, it must make sense for the community where you will operate, and the concept must be something that you understand. However, you can be a vegetarian and own a burger joint. As the owner, you are acting as the CEO and CFO; you're not flippin' burgers...well, you shouldn't be. If you are doing the tasks the business requires, you bought yourself a job, and your business will plateau and not be scalable. Scarda adds, "Don't buy a business because it has to do with your hobby. If you do, you will no longer have a hobby, and you will probably resent the hobby if you're trying to pay your mortgage with it. Instead, invest in a business that will give you the time and money to enjoy your hobby until your heart's content.
Conclusion
It is important to consider all these factors when looking for a franchise brand. Some of them, like the fees and term length, are more straightforward than others. But, if you want to be successful in your franchise opportunity, it's worth taking the time to research what makes each Franchisor unique thoroughly. A good franchisor will have invested in training programs and support systems that will help you understand how their business works.