Why We Believe in Using Franchise Brokers?
ROBERT EDWARDS of FRANCHISE CITY today released a thoughtful and provocative video regarding franchise brokers versus Minuteman Press. It's worth watching because it confirms for me at least the value in our decision to embracing brokers as opposed to discouraging them. See the video below.
Finding our ideal candidate for Click IT franchise ownership we feel is one of our most important missions. This is the reason why we have partnered with David Whalen, an independent and professionally trained franchise consultant, who is equipped to best match those looking up with a franchise system that fits within the realm of their previous work history, acquired talents, financial goals, and objectives. He has helped scores of people find their perfect franchise.
No Conflict of Interests
David provides this service at no cost to the franchise shopper. The franchise they ultimately purchase pays him out of their marketing budget.
If it turns out, with David's help, the franchise shopper and he determines that the Click IT franchise system is a very good fit, well then, we think this is great and then can move forward, which David will review with you as far as the next steps.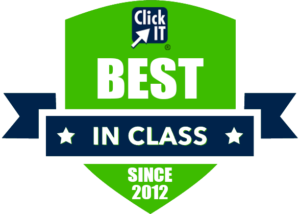 Making the decision to become a Click IT Franchise Owner is a big decision for both us as the franchisor and the new invited franchisee, as a new business owner. We believe that our process will produce for us the best-in-class franchise owners ever assembled in the IT Industry.
My Public Comments Regarding this Video:
When we decided to become a franchise at Click IT, one of the first people I met in the industry was Ray Titus (owner of Minuteman Press which was started by his father) and many of his young associates at the United Franchise Group located in West Palm Beach, Florida. I actually have been to their offices twice and found everyone I met there to be very cordial. They actually have many brands and seemed to be operating a very effective operation with their focus on the success of their franchisees, while also accepting the fact that they needed to sell their franchises to support their operations. In fact, I think I receive some of the best advice from Ray Titus as he had been looking at Click IT as a possible partner in some of his other ventures. I'm actually very disappointed to hear of these tactics being utilized, but in their defense, the lawsuit you cite does seem a bit dated and maybe UFG has learned from their mistakes. We all learn from our own mistakes and so I bend on the side of forgiveness. On another note, I decided that we at Click IT were, in fact, going to embrace the broker model and we entered into a master brokers agreement with David Whalen who is well trained by FBA, a highly respected brokerage organization. We're newbies in all this I know, but I just wanted to again say thank you for pointing out the fact that brokers bring a lot of value for both sides of the equation. As a franchise, we sincerely are looking for only the best candidates and find that brokers do a very good job weeding out the tire-kickers and help to bring us better-qualified candidates who won't waste our time.